Sump Pump Parts Repair & Replacement in Your Local Area
A properly functioning sump pump is intended to keep water out of your basement. But the sump pump installed at your property includes some valuable parts such as switch kit, check valve, water level alarm, float switch, battery backup, and more. If any of these sump pump parts fail, so does your sump pump.
For reliable, professional sump pump parts repair and replacement, turn to the My Basement Pros nationwide network of waterproofing and sump pump experts. We assist connect customers in all 50 states and the District of Columbia with sump pump repair and maintenance, installation, and replacement.
Our sump pump parts providers deliver solutions, best results, service and total satisfaction. Call us today at 844-406-0501 or contact us online to arrange a consultation with a My Basement Pros representative.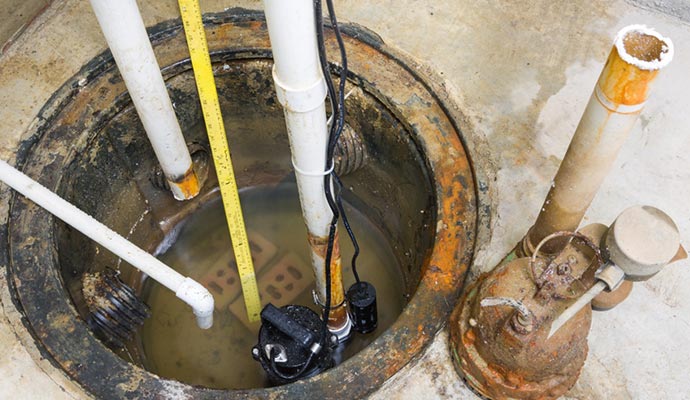 Sump Pump Parts Repair Issues | Call My Basement Pros in Your Local Area
Sump pump parts repair problems that should prompt a call to My Basement Pros include:
Worn-out pumps: A sump pump that is overused might burn out and suffer significant damage. It can also malfunction due to a jammed or broken float switch. A pump's failure to function might also be caused by defective parts or materials.
Power loss: In addition to issues with internal parts, a broken circuit breaker might result in a power outage. You can begin troubleshooting from there as the pump might have disconnected itself unintentionally.
Clogged sump system: A sump pump's intake is prone to being blocked. If this occurs, the pump won't be able to transport the water outside of your house from the sump pit. Discharge pipes may become clogged with pebbles, mud, garbage, or even tree roots.
Find Your Local Basement Waterproofing Contractors
Trust My Basement Pros For Best Sump Pump Parts Repair in Your Area
My Basement Pros is a vast network of local, basement waterproofing providers across the country. We assist customers with sump pump parts repair, sump pump power supply repair, battery replacement, sump pump repair and maintenance, sump pump installation, sump pump replacement, sump pit repair and maintenance, basement waterproofing, crawl space repair, moisture control, basement finishing, foundation waterproofing, and much more.
Call us today at 844-406-0501 or contact us online to book an appointment with a My Basement Pros provider in your local area.