Sump Pit Repair & Maintenance Providers in Your Local Area
In times of extreme weather, the groundwater level may rise to the point that water can seep into your home. Pool of water near your foundation or malfunctioning gutters can cause weatherproofing or seeping issues in your basement or under foundations.
Sump pits are essential for keeping your basement dry because they collect excess water for removal by a sump pump. These sump pits tend to fail due to power outages, improper pit size, faulty installation, lack of maintenance, clogged or frozen discharge lines, and more. My Basement Pros is a network of highly qualified sump pit repair and maintenance providers in your local area. Our providers deliver solutions, best results, service and total satisfaction.
Call us today at 844-406-0501 or contact us online to arrange a consultation with a My Basement Pros representative. Let us connect you to one of our top, certified providers in your local area.
Find Your Local Basement Waterproofing Contractors
Why My Basement Pros For Sump Pit Repair & Maintenance?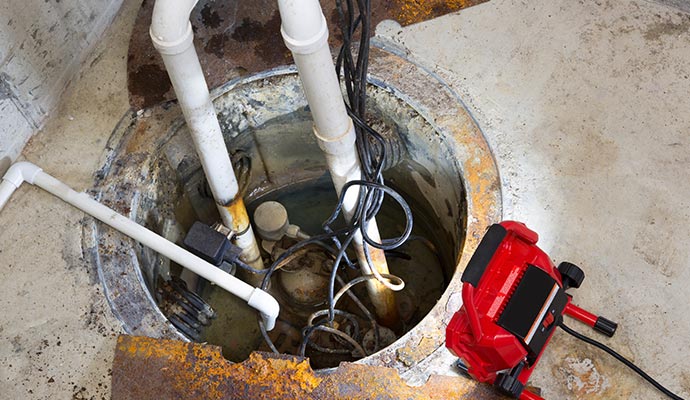 Installing a sump pit and sump pump together is one of the most reliable methods of protecting your home, basement or foundation from water damage. Proper system maintenance increases sump pump system efficiency and time it lasts.
Sump pit repair and maintenance are essential, because organic material, oil, and sediment cause sump pit clogging. Regular cleaning and maintenance keep it clear of leaves, clippings, dirt and other debris.
After any flood, overflow, or backup, a My Basement Pros provider will inspect for sufficient function and make any necessary recommendations. Sump pits and filter fabric can require unclogging, or your sump pit drying well could require maintenance or replacement.