Prevent Frozen Discharge Lines
The core of any interior waterproofing system is the water removal pump. Anything that keeps it from functioning properly could cause water to get into the basement. It is the responsibility of the homeowners to ensure that the discharge lines in their homes do not freeze throughout the winter. Even if it freezes, necessary action should be taken immediately.
My Basement Pros has been providing the most professional frozen discharge line restoration service provider for a long time. They have all the advanced materials and experience which are necessary for this process.
Contact My Basement Pros right away to get the fastest and most effective frozen discharge line restoration service providers.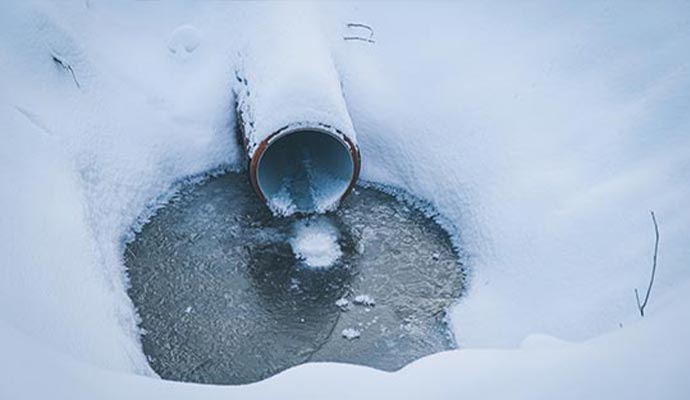 Signs That your Discharge Lines Are Freezing
If you find the following signs then you should check whether your house's discharge line become frozen or not_
Damp or flooded walls and ceilings.
Outside, there are puddles and sinkholes for no apparent reason.
Gurgling noises in your sewer system.
The drainage system emits offensive odors.
There's frost on the pipes.
There is no water coming out of any of the faucets.
Find Your Local Basement Waterproofing Contractors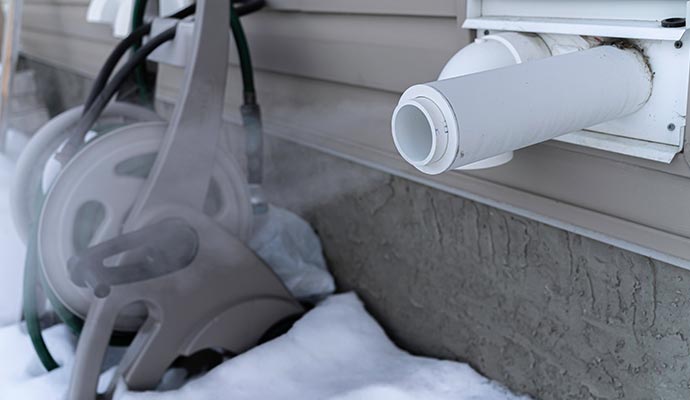 Why Do You Need to Prevent the Discharge Line from Freezing?
The discharge line is the pipe that leads the water away from the house. It comes from the water removal pump(sump pump). If the drain line freezes, the water removal pump will run, but the water level in the sump pit will never go down. If the pump keeps running all the time, it will wear out.
When the drainage pipe's end becomes clogged or blocked with ice, the drained water from the water removal pit backs up. Excess snowmelt and rainwater collect inside your home and around your foundation instead of draining safely away from your home.
Choose My Basement Pros to Find Out The Best Crawl Space Encapsulation Contractors
My Basement Pros listed professionals can help you find the best discharge line restorers in your local area. They offer superior drainage systems for waterproofing your basement. Our certified contractors also offer all the necessary services, including basement waterproofing, sump pump, and so on. If you need these services, call 844-406-0501. You can also find your local contractor by clicking the link.