Drywall Cracks in Your Crawl Space
Cracks in the drywall within your crawl space can indicate foundation settlement, moisture problems, or temperature fluctuations. It's essential to address the root cause promptly to prevent further damage to your home's foundation.
To remedy the situation My Basement Pros provides you with the best local contractors to repair drywall cracks and ensure a healthy living environment. All of the contractors in our nationwide network are licensed, vetted, and insured, to work in your local area. We offer high-quality and top-rated contractors who use the latest technology with professional techniques. Call us at 844-406-0501 or click this link to find your local contractor today.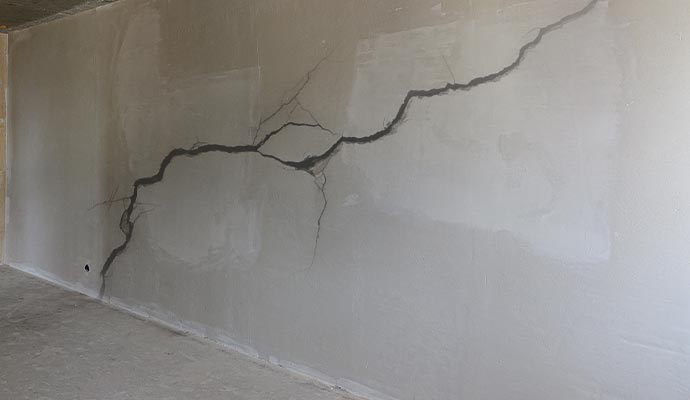 Dangers of Drywall Cracks in the Crawl Space
Detecting drywall cracks in your crawl space can be indicative of structural issues plaguing your home or office. Here are some warning signs to look for:
Separation from Corners
Separation from Trim
Doors and Windows Issues
Cracks in the Foundation
Bowing Walls
Visible Cracks
Recurring Cracks
Uneven Surfaces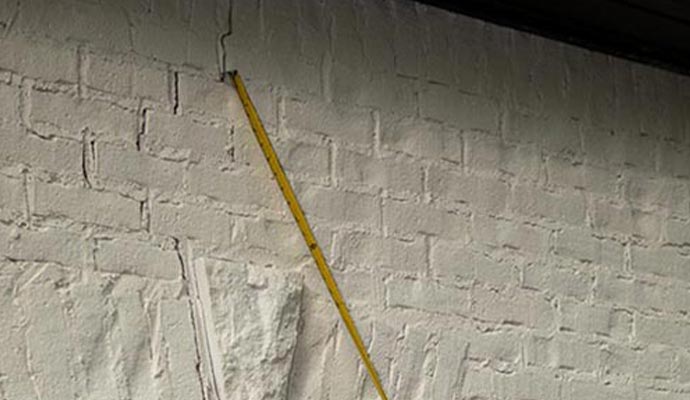 Benefits of Drywall Crack Repair for the Crawl Space at Your Home
Repairing drywall cracks in your crawl space can significantly improve your home's structural integrity. Benefits include:
Prevents Moisture Infiltration: By sealing off the moisture source, your home stays safe & dry.
Improves Air Quality: Sealing cracks stops airborne contaminants, contributing to a healthier environment.
Boosts Energy Efficiency: Regulating the indoor temperature reduces energy waste & lowers utility bills.
Stops Pests: Repairing drywall cracks keeps unwanted critters and pests out of your home.
Enhances Structural Integrity: By preventing further damage, you boost the stability of your property.
Why Choose Us to Repair the Crawl Space?
My Basement Pros provides professionals who specialize in crawl space repair, crack repair, and other basement issues for your home or office in your local area. Our nationwide network of contractors is comprised of local craftsmen who have a track record of helping homeowners or business owners like you make sure that you have the most comprehensive services in your local area. To schedule an appointment, call us at 844-406-0501 or contact us online today.