Crawl Space Insulation Services
There are different types of insulation, and each type will work well in some applications and poorly in others. Builders began using fiberglass batts to insulate crawl spaces many years ago before newer types of insulation had been developed. Today, we know that fiberglass performs poorly when installed between crawl space joists. In fact, it often ends up as a moisture-soaked mess on the crawl space floor.
Wait no more and contact My Basement Repair Pro to get professional crawl space insulation done in your home.
3 "Target Areas" for a New Crawlspace Insulation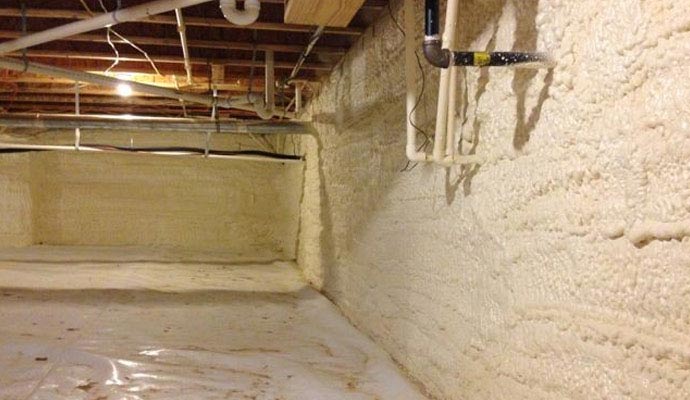 Rim joist: insulating and air-sealing this perimeter zone is important because it's a major source of air infiltration and conductive heat loss.
Walls: rigid foam insulation is the perfect choice for insulating crawlspace walls. This upgrade moves your home's thermal boundary to the foundation walls, which makes your home more comfortable and your HVAC system more efficient.
Floor: if you live in an area where the ground freezes during wintertime, crawlspace floor insulation is a smart strategy that can be done over a dirt or concrete floor.
Find Your Local Basement Waterproofing Contractors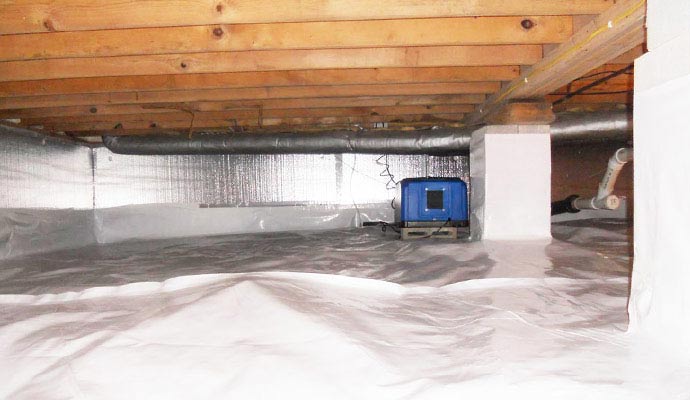 Best Strategy: Encapsulate & Insulate
Home performance experts recommend that crawlspaces be encapsulated (sealed) and insulated to help prevent mold and moisture problems, and to make the home more comfortable and more energy-efficient. The best time to upgrade crawlspace insulation is during the encapsulation process. Unlike fiberglass insulation, the crawl space insulation installed by our skilled & experienced professional contractors, won't absorb moisture, fall out of place, or lose its R-value.
Why Choose My Basement Repair Pro?
My Basement Repair Pro screens and provides professionals who specialize in basement waterproofing, crawl space repair, crack repair, finishing, sump pumps, and other basement issues. These are local companies who have shown a track record of helping homeowners like you, make the basements dry and safe. Whether you have a finished or unfinished basement, we can provide the appropriate professional help in your area, to solve your basement issues. Contact us today or call us at 844-406-0501 to know further details.