Energy Efficient Solutions
Regular maintenance of your crawl spaces is crucial measures to ensure effective temperature control and efficient energy consumption in your household. If you have concerns about implementing energy-efficient solutions in your crawl space, you can rely on the professionals at My Basement Pros.
We have a partnership with many basement service providers nationwide, offering a wide range of crawl space services, including energy-efficient solutions and more. Call us at 844-406-0501 or contact us directly for additional details about the services offered by our partners.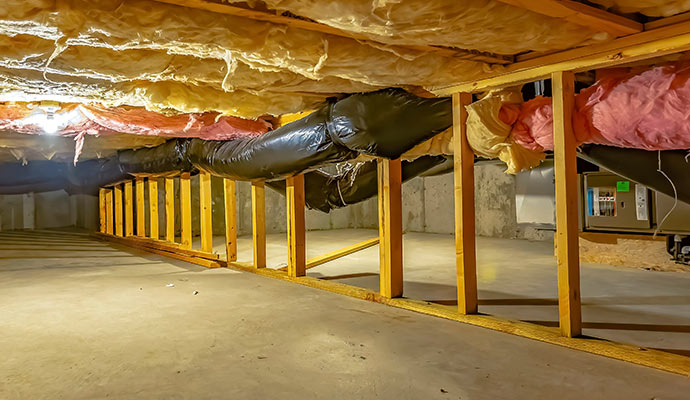 Why Energy Efficient Solutions Are Important?
Energy-efficient solutions are essential for crawl spaces for several reasons:
To offer lower energy bills.
To reduce the risk of mold growth.
To reduce environmental impact.
To maintain a consistent temperature.
To maintain better indoor air quality.
To provide excellent sound insulation.
To establish a better moisture barrier.
To prevent excess moisture from entering.
To reduce the load on heating and cooling systems.
To reduce the intrusion of outdoor pollutants.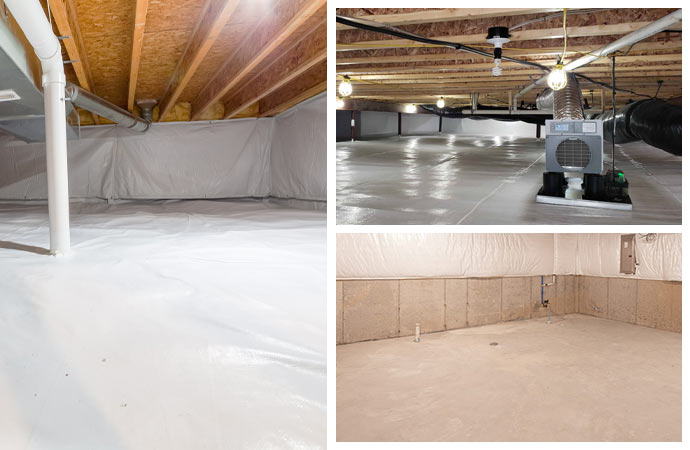 More Solutions from Our Contractors 
Our highly experienced service providers are dedicated to offering a comprehensive range of crawl space services, ensuring that your crawl space benefits from energy-efficient solutions. Here are some of the highly regarded options:
Crawl Space Dehumidification
Crawl Space Encapsulation
Crawl Space Waterproofing
Crawl Space Ventilation
Crawl Space Conversions
Crawl Space Insulation
Crawl Space Access
Crawl Space Repair
Count on My Basement Pros
For all your crawl space needs, you can rely on My Basement Pros. Our listed service providers offer a range of energy-efficient crawl space solutions, including waterproofing, ventilation, and dehumidification.
If you're facing any crawl space problems that demand energy-efficient solutions, our partner contractors can provide the best solutions nationwide. Moreover, our listed providers also offer services for moisture control and basement finishing. Contact us today or call us at 844-406-0501 to arrange an appointment.
Find Your Local Basement Waterproofing Contractors