Basement Finishing Ideas from My Basement Pros
Did you know you can turn your basement into a living space? Yes, a finished, waterproof basement is completely safe to be converted into a living room, dining room, recreational room, and more. However, if your basement is unfinished, the largest room in your house could easily go surrounded by damp walls and floors, filled with humid air, and is a dark, ugly space that you've given up on as anything but storage. On the contrary, a basement's only use is not limited to storage when you choose My Basement Pros to work for you.
We have the resources, equipment, and experience to provide you with exceptional services regarding your basement. We can help you with quality basement waterproofing & insulating products in order to protect your basement from leaks and water damage. After all, what's the point in upgrading your basement if will get damaged by leaks?
Our basement specialists can help you with various visually striking and elegant basement finishing ideas. Give your basement a unique touch of creativity and comfort with My Basement Repair Pros. Contact us online or give us a call at 844-406-0501 for excellent basement finishing ideas.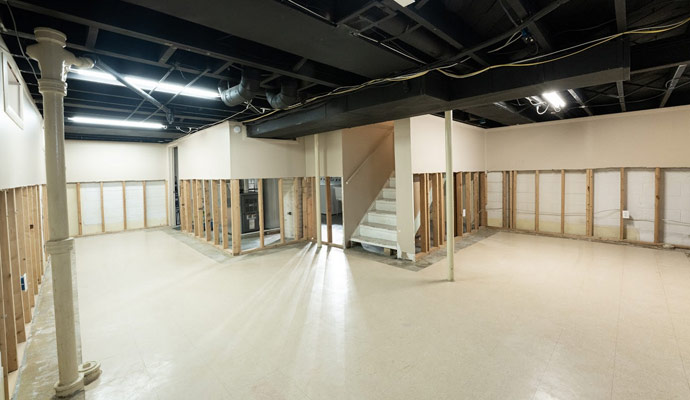 Basement Remodeling & Finishing
Finishing a basement is a fast and painless way to improve your home. Additionally, it adds more value to your property and ensures it's easier to sell when the time comes. On the other hand, a property with an unfinished basement that is mold-infested due to moisture may have a hard time attracting buyers.
The basement finishing work takes place away from the rest of your living space and only takes less than a week to be done. Ready to use immediately after installation, it costs almost 50% less than building a new room onto your home without sacrificing any space in your lawn. Moreover, the added insulation will help you save on heating and cooling bills throughout the year.
Find Your Local Basement Waterproofing Contractors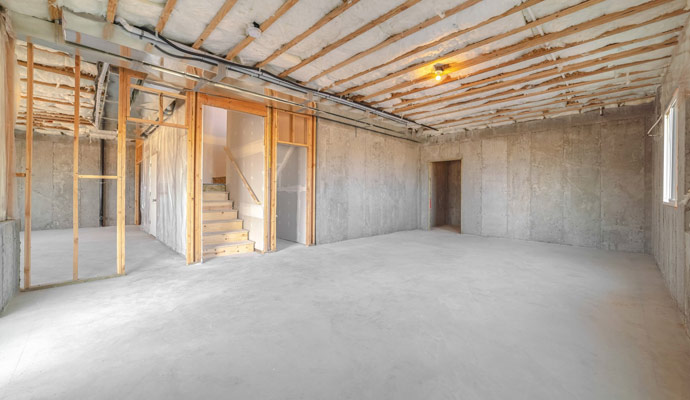 Reasons to Finish Your Basement
Finishing your basement has a lot of advantages such as:
Easier to Maintain Temperature
Save on Heating & Cooling Bills
Quiet & Beautiful Living Space
Easy to Access Electrical Wiring & Plumbing Lines
Increased Property Value
Increased Buyer Attraction
Contact My Basement Repair Pros for Basement Finishing Ideas
My Basement Repair Pros have been helping homeowners and commercial property owners take proper care of their basement for decades. Aside from basement finishing, we also offer moisture control, and mold prevention services among others to keep your basement healthy. When you are looking to turn things around in your basement, call us at 844-406-0501 for comprehensive basement finishing ideas or find your local My Basement Repair Pro Contractor.