Sump Pump Installation Professionally
Sump pumps are installed in many homes in the basement or crawlspace as a preventative measure to avoid indoor flooding and water damage. It is one of the easiest and most cost-effective ways to put an end to flooding or wetness below the home. Regular maintenance and repair of your basement sump pump is a crucial plumbing activity that will help you to minimize water accumulation in your house.
The Professionals of My Basement Repair Pro provide the most reliable sump pump installation, repair & maintenance i.e. complete services in your area.
Most Common Problems With a Sump Pump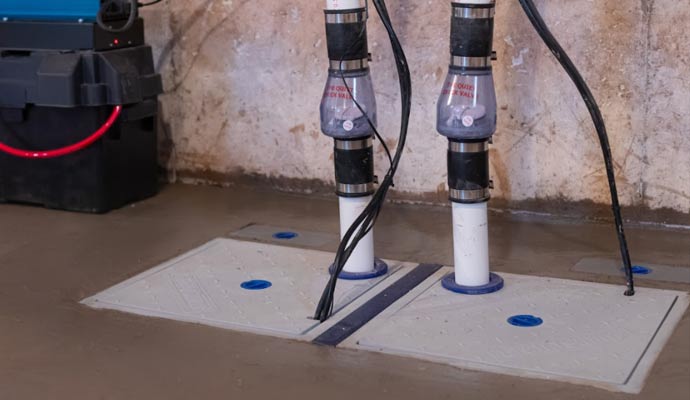 Some of the most common sump pump issues you may see include:
Power outage
Broken check valve
Debris and dirt in the pump
Clogged discharge lines
Wrong size sump pit or pump
You should regularly check your sump pump system and get it serviced annually to ensure proper operation when you need them the most. We highly recommend that you also have a battery backup sump pump installed. This not only helps you when there is a power outage, but it also will kick in if the main pump fails or becomes overwhelmed.
Find Your Local Basement Waterproofing Contractors
Take Care of Your Sump Pump
There are a few things that you need to check so that you can make sure that your sump pump is operating at optimum levels: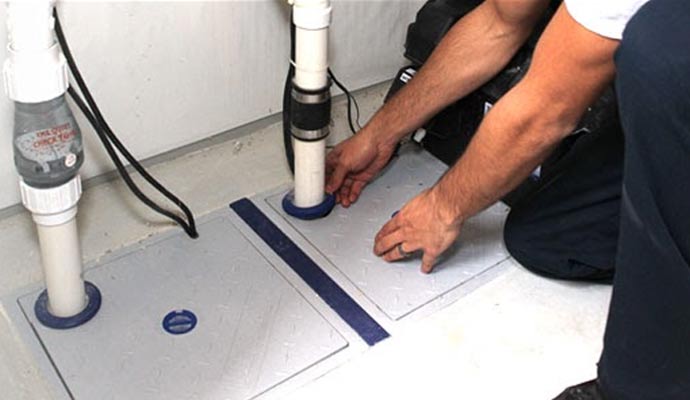 Check Float: Every time you are engaged in a sewer repair activity, you need to check float because it is one of the essential parts of a sump pump. This component helps your line inspections work to be more comfortable. If it is rising when the water is added and shuts off when there is no water in the septic tank, then your system is working normally.
Clean the Sump Pit: Cleaning the pit is a major and a recommended repair & maintenance procedure that you should incorporate. In most cases, the float fails to function because of the solid materials in the pit. Therefore, you should remove any loose items in the pit, and you should do this regularly.
Test the Check Valve: Besides the float, the check valve is another important and major component of the sump pit. In a normal scenario, when flood water enters the septic tanks, valves are supposed to trigger the pump so that all the water can be removed. If you find that water is accumulating in your pump for a longer period, there is a clear indication that your valve is not working.
Clean the Impeller: Debris might work its way past the screen in the pump and jam the impeller. This is one of the leading causes of pump breakage and malfunction. You need to make sure that your pump does not exhibit these problems at any given time.
Check Power Supply: If your system is not working at all, there is a possibility that your power supply could be the problem. If this problem is not realized at an earlier stage, it could lead to flooding in your basement.
Install an Alarm: One of the best and precautionary components that you need to install in your drainage system is an alarm system. It will always sound when your pump has stopped working hence avoiding extreme flooding problems.
Why Choose My Basement Repair Pro?
My Basement Repair Pro screens and provides professionals who specialize in basement waterproofing, crawl space repair, crack repair, finishing, sump pumps, and other basement issues. These are local companies who have shown a track record of helping homeowners like you, make the basements dry and safe. Whether you have a finished or unfinished basement, we can provide the appropriate professional help in your area, to solve your basement issues. Contact us today or call us at 844-406-0501 to know further details.