Leaking Basement Window Sill Repair in Your Local Area
Basement windows require extra sealing and weatherproofing to be effective at keeping basements dry. Often installed at or below ground level, they are notorious for leaking and decreasing your basement's energy efficiency. Groundwater is a common intruder.
The right basement window that includes an effective window well shouldn't leak, be drafty, or unattractive. My Basement Pros and its network of top waterproofing providers repair leaking window sills for basements and other properties in your local area. Let the beauty and natural light of the outdoors enter your basement without the fuss of leaks, drafts, or other unwanted effects. Make your basement more welcoming.
For leaking basement window sill repair, call us today at 844-406-0501 or contact us online to connect to a My Basement Pros provider in your local area.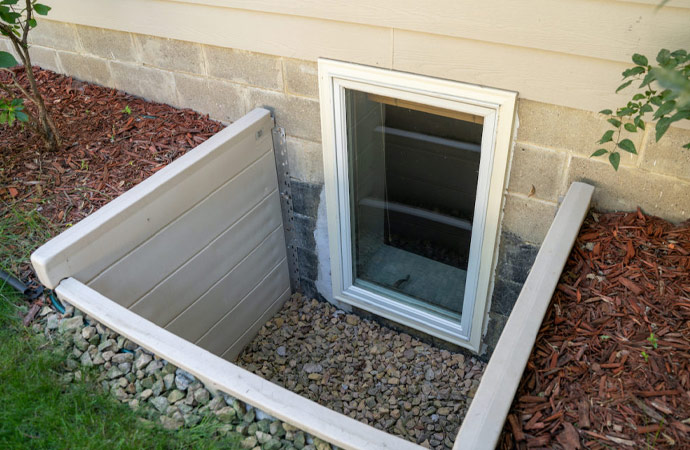 My Basement Pros For Window Leaks
Older basement windows are designed with a steel or wooden frame mounted in an opening in your foundation wall. They're affordable frames and might seem attractive, but there's a downside. Within five years, these window frames will rust, rot, or corrode, becoming unattractive and drafty. Eventually, the windows themselves will become difficult or impossible to open.
My Basement Pros and our nationwide network of basement waterproofing providers has solutions for outdated basement window issues, including leaking window sill repair. If your basement windows need repair, updating, or replacement, My Basement Pros will help you locate the right provider in your local area. The longer you wait, the more prone to leaking, sticking, rusting, and letting in drafts these older windows become. Keep your basement cooling and heating costs down with updated or repaired leaking window sills.
Find Your Local Basement Waterproofing Contractors
Window Wells By My Basement Pros
Leaking basement windows aren't always simply a matter of leaking sills or frames. Window wells, the gravel or stone reservoirs situated underneath basement windows to collect or help channel away standing water can become ineffective during severe rain, or if too much debris collects in them.
If the drainage system under your window well is ineffective, water can pool against basement windows and penetrate cracked sills or frames. Even a sealed window can be compromised over time, and your window well needs to be kept clear of drain obstacles, including during times of heavy snow melt.
My Basement Pros has solutions for leaking, damaged, or ineffective basement window wells. These systems should help protect your basement windows, not make them more vulnerable to leaks, stains, mildew, drafts, or even mold. Keep outside moisture from pooling inside your basement windows with leaking basement window well repair by the pros at My Basement Pros.
Trust My Basement Pros For Leaking Window Sill Repair in Your Local Area
My Basement Pros screens and provides professionals who specialize in basement waterproofing, crawl space repair, crack repair, finishing, sump pumps, and more basement issues. These local providers have track records of assisting homeowners like you, making their basements dry and safe. Whether you have a finished or unfinished basement needing more work, our network provides solutions and best results.
For leaking basement window sill repair, call us today at 844-406-0501 or contact us online to book an appointment with a My Basement Pros provider in your local area.