Footing Drain Installation & Services in Your Area
Footing drains drive rainwater and other elements, which create clogging, away from your basement wall into a nearby sewer junction. So, if you are facing continued leaks through your basement walls and floor then you need a footing drain system installed, or chances are that you are already experiencing a clogged footing drain.
My Basement Repair Pro provides a top-grade footing drain system fitted with fiber filter technology in your area. We custom design footing drains to suit your basement size and structure. We also utilize inclined slopes to make the drain perform better. If not available, we can provide the GrateSump™ sump pump system to actively pump the water out.
Why Do Footing Drains Clog?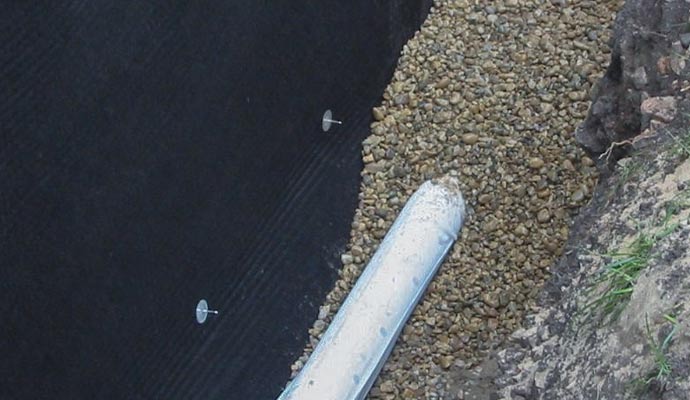 Rainwater, soil particles, and other fine particles enter the drain and gradually form layers of sediment in the waterway which eventually blocks the drain making the drainage system ineffective. Since the water has nowhere else to go, it will end up finding its way into the basement through tiny gaps and crevices.
Another reason for clog is when soil is dug to establish the basement foundation and install the footing drain. When the soil is put back in against the basement wall, it crushes the footing drain if a proper method is not used, this destroys the functionality of the drain. The professional contractors of My Basement Repair Pro offer:
Footing Drain - high-quality footing drains that last you years after years
Proper Installation - experienced crew follow proper methods for installation
Fiber Filters - prevents fine particles in the soil from entering the drain
GrateSump™ - remove water by actively pumping
Affordable Prices - high-grade services at low prices
Find Your Local Basement Waterproofing Contractors
Why Choose My Basement Repair Pro?
My Basement Repair Pro screens and provides professionals who specialize in basement waterproofing, crawl space repair, crack repair, finishing, sump pumps, and other basement issues. These are local companies who have shown a track record of helping homeowners like you, make the basements dry and safe. Whether you have a finished or unfinished basement, we can provide the appropriate professional help in your area, to solve your basement issues. Contact us today or call us at 844-406-0501 to know further details.