Basement Waterproofing Costs
If you see your basement is leaking or damp, then you are probably wondering how much it's going to cost you to solve this problem and get a waterproof basement. To avoid these consequences, you must get your basement waterproofed as soon as possible. But before you do this, it is just as essential to get a budget in place for the fix, so that you can plan for the expense.
My Basement Pros is your go-to company for basement waterproofing in your area. We have a team of basement repair contractors who will show you the overall cost of basement waterproofing. Our professional contractors have the proper technology and expertise to perform the perfect basement waterproofing at an affordable cost. Contact us today or call us at 844-406-0501 to find out further details.
What Issues Will Help You Figure Out the Cost?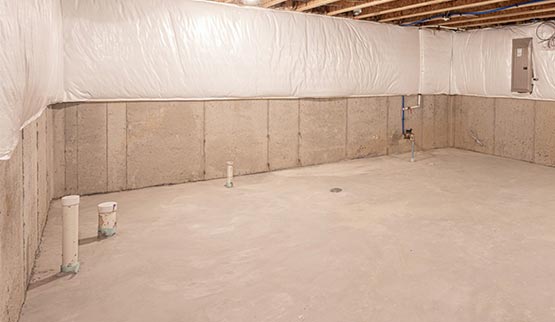 There are quite a few different elements to consider when estimating the cost of waterproofing your basement. This is because the ultimate cost will depend on the size of your basement, the underlying issue, and what it will take to fix it. Those issues can include:
Groundwater
Leaking water pipes
Cracked foundations
Badly designed window wells
Improperly installed or missing downpipes and gutters
Slopes that have been improperly graded around your home.
Interior activities such as drying large amounts of laundry.
Once you can determine which of these is causing the moisture, you will be better able to estimate how much it will cost to fix it.
Find Your Local Basement Waterproofing Contractors
Why Choose My Basement Pros?
My Basement Pros screens and provides professionals who specialize in basement waterproofing, crack repair, finishing, sump pumps, and other basement issues. We can provide the appropriate professional help in your area to solve your basement issues. Contact us today or call us at 844-406-0501 to find out the proper cost of basement waterproofing.