Basement Wall Crack Repair in Your Area
Contact My Basement Repair Pros for basement wall crack repair services by professionals in your area.
Basement walls are the base, the skeleton of any building. They give a property its base and contain much of the structural supports. With the various types of wall materials available in the market, creating a comfortable, unique, and healthy living space is only limited by your imagination. But to preserve your building's appearance and form, you must maintain your basement and its walls.
The primary obstacle in reach that goal is the cracks in those walls of the basement. Finding cracks in time and having the required repairing done immediately is essential to prevent any further accidents. The efficient professionals of My Basement Repair Pros understand the importance of basement wall crack repairs and are available to fix these problems right away.
Common Problems with Cracks
Often, property owners ignore cracks when they are small. Cracks might seem like a blemish, but architecturally, it means that the strength of your basement's walls is being compromised. Cracks are usually caused by disasters such as floods, minor/major earthquakes, and structural pressure.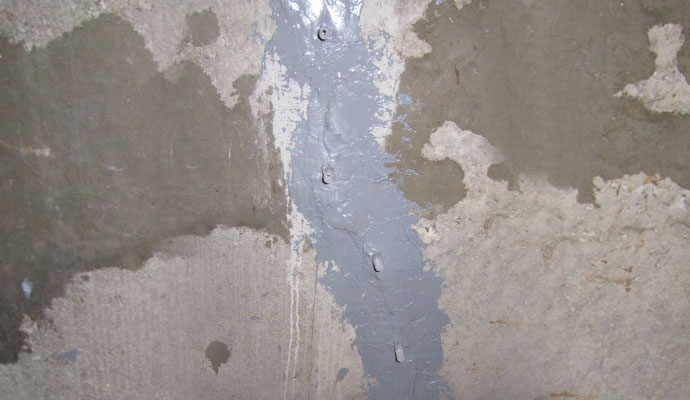 It is unwise to leave these fissures unattended because they can create some of the most dangerous and expensive problems you may encounter. Some of these circumstances include:
Leaks (which can escalate to mold and wood-rotting)
Increase in Utility Bills
Structural Weakening
Inconsistent Indoor Temperatures
Bowing, Leaning, or Bulging Walls
Broken Tiles, Concrete, and Wooden Boards
Find Your Local Basement Waterproofing Contractors
Why Choose My Basement Repair Pros?
My Basement Repair Pros screens and provides professionals who specialize in basement waterproofing, crawl space repair, crack repair, finishing, sump pumps, and other basement issues. These are local companies who have shown a track record of helping homeowners like you, make the basements dry and safe. Whether you have a finished or unfinished basement, we can provide the appropriate professional help in your area, to solve your basement issues. Contact us today or call us at 844-406-0501 to know further details.