Sump Pit Drainage System Installation
Sump pits are holes made specifically to collect water and moisture. A basement is a classic place for a sump pit since it can keep water away and prevent flooding. To keep the system running well, it is necessary to perform routine maintenance on both the pit and the pump.
My Basement Pros is a company that can help you find local professionals for your home to install a sump pump and sump pit. They also provide other moisture control services to prevent water damage to your home's basement or crawl space. Whenever you need a sump pit installation service, call 844-406-0501.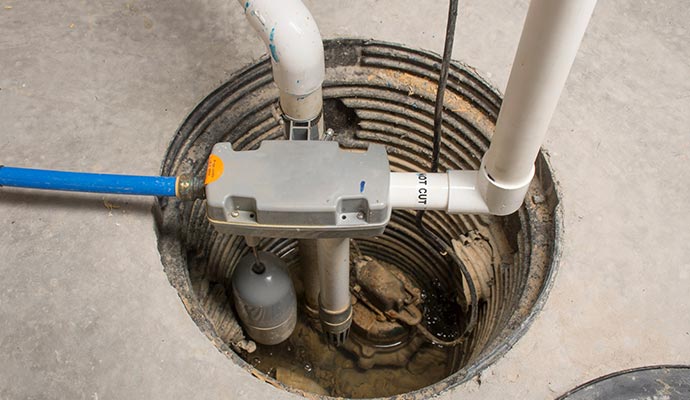 Why Sump Pit Drainage System Installation Service Is Important?
A sump pit drainage system is typically installed to prevent water from accumulating in the basement or crawl space of a home or building. When it rains heavily or when the snow melts, the water can then leak through cracks or gaps in the foundation and flood the basement or crawl space.
To prevent this from happening, a sump pit drainage system can be installed. This system consists of a sump pump, a pit or basin to collect the water, and a network of pipes to direct the water away from the building. The sump pump is installed in the pit and pumps the collected water out of the pit and away from the building.
If you are experiencing basement flooding or dampness, a sump pit installation is all you need. And for that, My Basement Pros brings you the best local contractors to install it correctly.
Find Your Local Basement Waterproofing Contractors