Clogged Drain Pipes
A clogged drain pipe could mean a nightmare for your basement. The stuck water creates high pressures that eventually enter the basement through tiny crevices & gaps. Traditional drainage and french drains are prone to clogs, leading to water leaks & messy problems in your basement. My Basement Pro's full-perimeter interior drainage solutions for basements offer superior protection against water leaks from rainwater & groundwater. Call us at 844-406-0501 for effective drainage solutions for your home.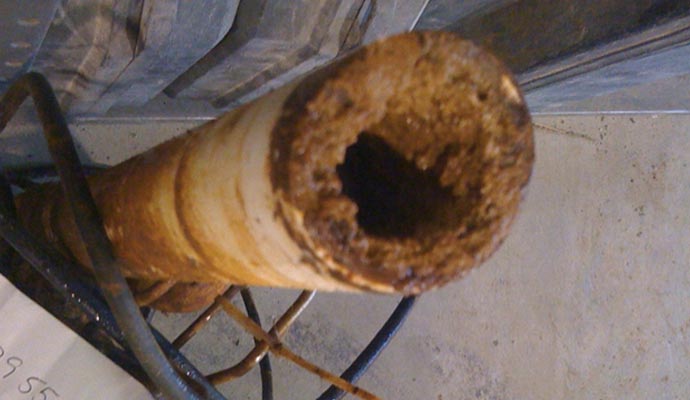 Clog-Free Drainage Solutions from My Basement Pro
French drains were once considered highly effective, but it is not true to this date. Their outdated design fails to properly prevent clogging and requires maintenance. A clogged drain pipe cannot allow water to travel. Therefore, the water somehow finds its way inside your basement. You need a much better way to prevent this from happening. Presenting unique & performant drainage solutions:
My Basement Pro's experienced basement specialists know what it takes to maintain a dry and healthy basement. We also understand the risks of a wet basement and how mold might invade your personal space. Thus, we provide a well-structured & systematic approach to drainage solutions to protect your basement. 
Let My Basement Pro Eliminate Clogged Drain Issues
A frequently clogged french drain is up to no good and needs to be replaced sooner or later. Not to mention the amount of hassle it will create in the basement. Turn to cost-effective & quality drainage solutions from My Basement Pro. Clog-free, hassle-free drainage experience that keeps your basement dry throughout the year. 
No two homes are the same. Hence, we provide custom-designed drainage solutions for maximum efficiency. Our certified contractors are available across Illinois, New Jersey, Pennsylvania, Michigan, & more states throughout the United States of America. Call NOW at 844-406-0501 to find your local My Basement Pro contractor.