Convert Your Crawl Space into a Storage Area
The crawl space is a mystery to many children and perhaps even many adults. We rarely consider the dark, gloomy, low-ceilinged, dirt-floored crawl space to be a source of opportunity. Even the most frightening crawl space may be transformed into an appropriate storage room for off-season things with a little planning and physical effort. Except for moisture, mold, insects, and possibly rats, there's nothing keeping you from storing off-season items in your crawl area.
My Basement Pros can assist you in converting your crawl space into a secure storage room for items you wish to retain but don't require access too frequently. We have a team of qualified experts dedicated to providing our customers with the highest quality services that will not only meet but also surpass their expectations. Drainage systems, sump pump installation, crack repairs, and other waterproofing services are among the services we offer. Click here to find your local contractor.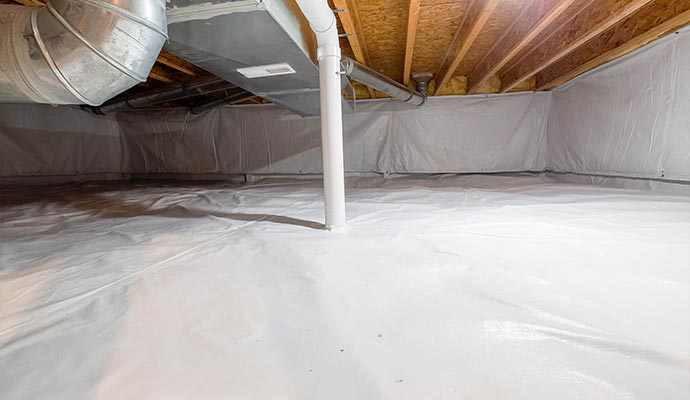 Benefits of Converting a Crawl Space to a Storage Area
Health: The air quality in your home can be considerably improved by removing the additional moisture rising from the crawl space.
Money: In the long term, it will save you time and money, and it will also increase the value of your home.
Foundation: By converting your crawl space into a basement, you may extend the life of your foundation by keeping moisture from growing. This can aid in the prevention of fungal decay in the future.
Why Choose My Basement Pros?
My Basement Pros screens and provides professionals who specialize in basement waterproofing, crack repair, finishing, sump pumps, and other basement issues. These are local companies who have shown a track record of helping homeowners like you, make the basements dry and safe. Whether you have a finished or unfinished basement, we can provide the appropriate professional help in your area, to solve your basement issues. Contact us today or call us at 844-406-0501 to know further details.