Installation of Portable Dehumidifiers
Portable dehumidifiers remove moisture by using a fan to force air over coolant-filled coils. The moisture is collected in a bowl or basin while the air is circulated back into the room. The longer your portable dehumidifier runs, the drier the atmosphere in your home will become.
My Basement Pros is the most dependable company for installing dehumidifiers in your home or office as a moisture-control step for property owners. My Basement Pros' professional contractors use commercial dehumidifiers to reduce the inside air humidity. By simply clicking on the link, you can find local contractors in your area today.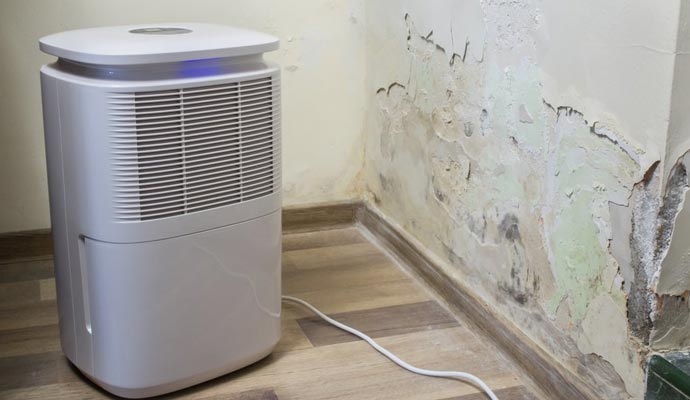 How well do Portable dehumidifiers work?
A dehumidifier works by using a fan to draw warm airflow into its coils. Cooler, drier air is then released into your home through the machine's other side. Your dehumidifier should be able to reduce the moisture in the air to 30 to 50% relative humidity. A dehumidifier in your house means better air quality in your house.
The Benefits of a Dehumidifier
There are a lot of benefits to installing a dehumidifier on your property. The followings are some of the benefits of dehumidifiers you will enjoy after installing a dehumidifier.
Reduce Mold and Mildew
Prevent Musty Odors
Water Leakage and Flooding Cleanup
Minimize Condensation
Alleviate Allergy Symptoms
Reduce Pest Related Issues
Reduce Dust Mites
Lower Energy Costs
Protect Household Items
Improve Respiratory Issues
Dry Clothes Faster
Improve Comfort