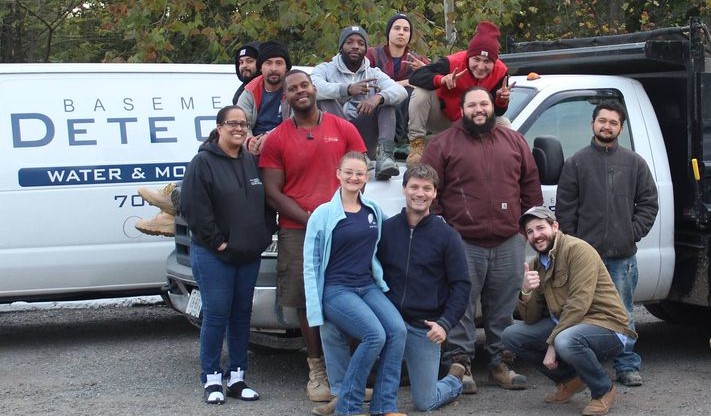 We Solve All Basement Water and Moisture Problems in Alexandria, VA
Basement Detective provides water management, waterproofing solutions, and mold remediation and mold clean-up services. Our proven waterproofing methods stop basement water seepage, leaks and floods as well as eliminate or greatly reducing any mold or mildew smells.
We will thoroughly inspect your property to discover the root cause of any problems. Most repairs can be completed within a week. Thanks to our highly trained staff, we have a perfect consumer record. Your job will be finished on time and to your satisfaction.
Our Services
Basement Assessment
Basement Waterproofing
Finishing & Remodeling
About
Basement Detective is an award-winning locally owned and operated business dedicated to providing honest, reliable solutions to basement moisture, water, and mold issues. We have developed a reputation for being able to solve water and mold problems in situations where many other companies have tried and failed. We're not bragging, there are lots of talented people in the construction industry, but the truth is that Basement Detective has developed an approach and specific skillset as it concerns mold remediation and moisture management that is simply hard to beat. This is no small feat. We know of no other company in the mold and water management industry that has a reputation that matches that of Basement Detective. We know of no other company that goes as far as Basement Detective with both customer service and affordable, well designed, longterm mold and water management solutions.
Our goal is the same over time: happy customers, and a dry, healthy house.
---
Services Provided by Basement Detective
Basement Waterproofing
Sump Pumps
---
Customer Review for Basement Detective
(5.00 out of 5) -
1 review
Positive: Professionalism, Punctuality, Responsiveness Summary: a little more expensive, but didn't try to charge me mo...
Review Source: