What to Do in a Power Outage?
My Basement Repair Pros is your go-to company for availing of the most professional battery-backed-up sump pump installation & concerning services in your area. We have a team of expert technicians to provide our customers with the most professional services that will not only match but also exceed your expectations. We provide excellent waterproofing services including drainage systems, sump pump installation, crack repairs, and more.
Any sump pump is vital to a property once installed correctly. In fact, it can be a leading asset in the protection of your home against the ingress of water, floods, and water-related damage such as damp, mold, and even damaged foundations.
So, any interruption in your sump pump operation is going to be a major cause for concern, it's safe to say. Luckily, there are options available to you if you are concerned about a potential break-in service during a blackout or a sudden loss of power. So, here are the best options of what to do with a sump pump if you ever experience a power outage:
Check Your Sump Pump's Backup Systems
The easiest way to check if your sump pump has an onboard battery source that it can rely on is by looking through the manual or certification of your pump that was given to you following its installation.
Assess the Priority of Keeping Your Basement Dry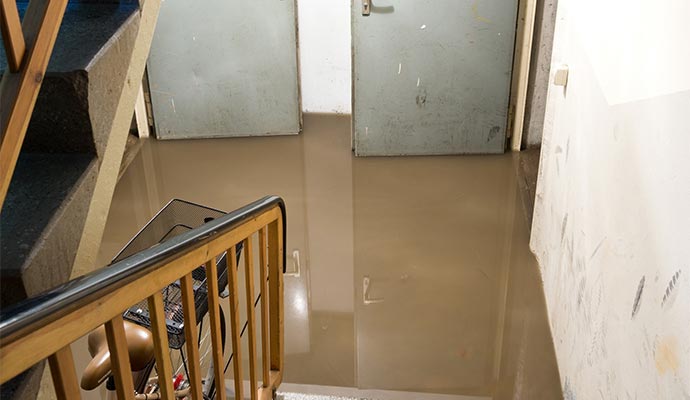 Short power cuts mean that not too much water will be entering your basement before the sump pump kicks back in, and all the better if it happens when the weather is dry. In case of a power outage during a storm, your first priority should be making sure that your property is secure against the elements. If you are confident, then your next biggest priority will be staying on top of any water making its way into your basement.
A great way to control a rising water level in a basement, or rapidly pooling and collecting water is with the use of a hand pump. A hand pump can be lowered into the powerless sump pump, and then attached to a standard garden hose.
Plan for the Worst
The sad fact is that a power outage in a storm is a situation that a lot of us might find ourselves in, and those who rely on sump pumps to avoid flooded basements are going to be incredibly vulnerable to property damage at these times.
So, be sure to avoid catastrophe by securing your sump pump against power failures. This is incredibly simple to do, as nearly all sump pumps can be retro-fitted with a backup, battery-powered pump.
The best option is to always rely on experts such as the technicians of My Basement Repair Pros while installing a sump pump on your property. Our team will make sure your pump is properly fitted to survive through any power outage or similar issues.
Why Choose My Basement Repair Pros?
My Basement Repair Pros screens and provides professionals who specialize in basement waterproofing, crack repair, finishing, sump pumps, and other basement issues. These are local companies who have shown a track record of helping homeowners like you, make the basements dry and safe. Whether you have a finished or unfinished basement, we can provide the appropriate professional help in your area, to solve your basement issues. Contact us today or call us at 844-406-0501 to know further details.