Sump Pump Winter Maintenance In Your Area
Many residents have sump pumps installed in their houses to prevent indoor flooding and water damage. Installing a sump pump in your house is one the best examples of money well spent. It is a very cost-effective method to put an end to flooding or wetness below the home.
If you are a resident who needs a sump pump installation or maintenance in your home during winter, then My Basement Pros is the best place for you. Here at My Basement Pros, we provide the best professionals who are experts to provide quality service according to your preference. So feel free to contact us today at 844-406-0501 or contact us online to redeem our services.
Important Tips For Maintenance of Sump Pump During Winter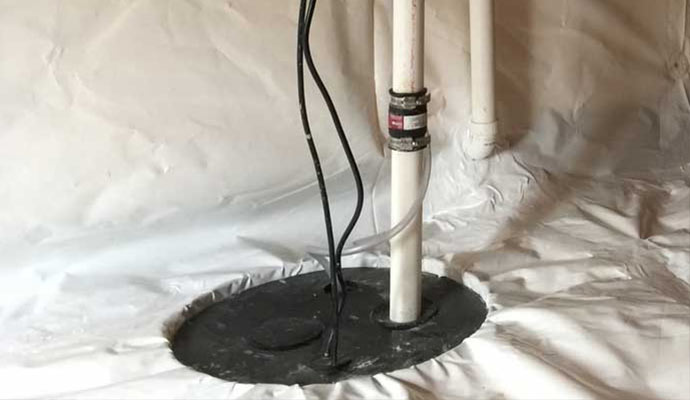 If you have a sump pump already installed and want professional knowledge on maintenance, then make sure to read this segment carefully. The important tips for maintenance of sump pump during winter is as follows-
The first thing you have to do is remove the hose of the sump pump during the winter. This eliminates the possibility of water freezing inside the hose
If you have successfully removed the hose from the sump pump then make sure to attach it again when the weather returns to warmer conditions.
Always keep an extra hose for your sump pump. This is not only applicable during the winter but all the seasons round the year.
Never unplug your sump pump during winter since there is always a possibility of warmer weather reaching early and you don't want your sump pump to be off that time.
Always clean the sump pump's pit and clear out the debris.
Test your sump pump regularly to check its condition.
Always keep the heat on as basements can get very cold which can freeze the pipes of the pump.
Find Your Local Basement Waterproofing Contractors
Rely On Us For The Best Sump Pump Repair And Maintenance Services In Winter
The Professionals of My Basement Pros provide other quality services of sump pumps like sump pump alarm, sump pump installation, sump pump replacement, etc in your area. So if you are interested in any of the mentioned services, then call us anytime at 844-406-0501 to know more about our services!