How Often Do I Need Sump Pump Maintenance?
It is advised to check your installed sump pump at least once a year. However, since the sump pump is so crucial to a well-functioning house, it is wise to check whether it is working several times throughout the year.
If you require professional help for checking the condition of your sump pump then My Basement Repair Pros can be quite useful to you. My Basement Repair Pros ensure amazing service by providing local contractors in your area who are extremely professional in their work since they have a huge number of expert and skilled technicians at their disposal. So rather than waiting, contact us today at 844-406-0501 and get a free estimate today!
Why Is Sump Pump Maintenance So Important?
Doing maintenance of your sump pump from time to time has its benefits. These are given below-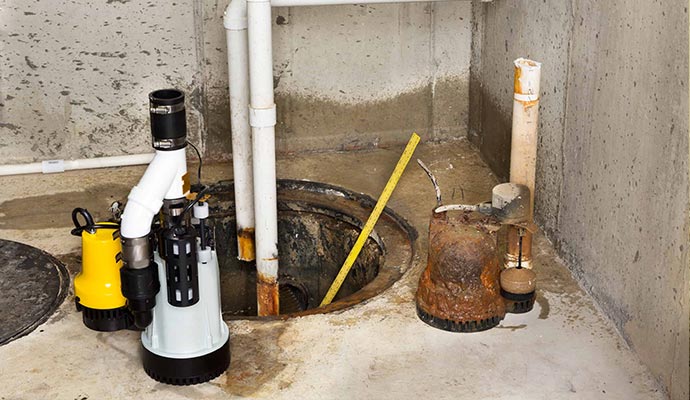 More Efficient: Regular sump pump maintenance makes sure your sump pump will gain the ability to successfully evacuate the water in your basement as efficiently as possible.
Reliability increases: Regular sump pump maintenance eliminates the chance of disasters such as a flooded basement, ruined lawn, and unpleasant odors in your house.
Long-lasting: Regular sump pump maintenance helps to extend the life of your pump since small problems won't be left unattended and end up damaging your sump pump or crucially decreasing its life expectancy.
Reduce Cost: Regular sump pump maintenance eliminates the chance of breakdowns in the inner workings of the pump and helps to avoid costly repairs or the need for premature new installation.
Find Your Local Basement Waterproofing Contractors