Cost of Poor Maintenance of Sump Pump
A sump pump is an essential tool to minimize a flooded basement or crawl space. But sump pump maintenance must be done professionally regularly. Otherwise, you may end up with a costly repair or replacement project for your poorly maintained sump pump. So to avoid such costly affairs, one should always keep in mind to keep their sump pumps in optimum condition, and there is only one way to do it, and that's regular maintenance.
My Basement Repair Pros' experts provide your neighborhood with the most dependable sump pump maintenance services. Simply click here to find a contractor in your area. Call us at 844-406-0501 to know more about us.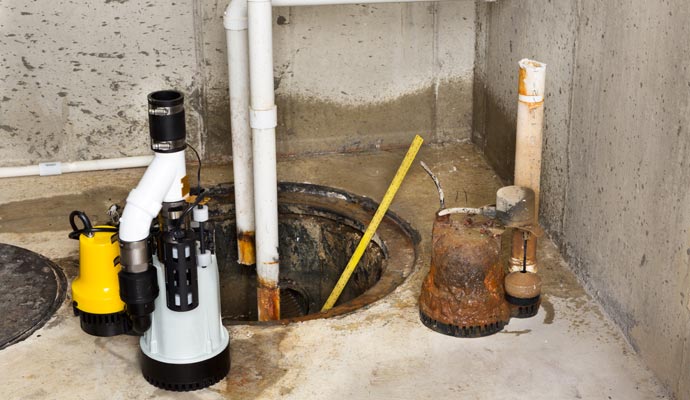 Sump Pump Maintenance
Sump pump is a machine, and like every other machine, it needs proper maintenance for working properly. Regular maintenance work by professionals should be done on sump pumps to ensure their well functioning condition. 
Groundwater levels often rise in early spring due to variables such as winter precipitation and melting. As a result, the best time to service your sump pump is late winter and early spring.
However, groundwater migration is difficult to anticipate, and various other factors, such as soil type, local pumping activities, and precipitation fluctuations, may all play a role. This implies that you should inspect your sump pump at least once a year.
Find Your Local Basement Waterproofing Contractors