Benefits of Routine Maintenance of Sump Pumps
If you have a sump pump installed in your basement, you should know one thing- a sump pump requires routine maintenance work to keep it functional. Even after installation, if your sump pump has not been used, it would need regular maintenance work. Because just like any other machine, it may malfunction when you need your sump pump to work. 
Keep your basement dry and safe with a well-maintained sump pump. You can easily count on the well-filtered contractors of My Basement Repair Pros. We have a wide range of contractors in our network, and you can find out the best one from your area by simply clicking on the link to find your contractors! Call us at 844-406-0501 to learn more!
Benefits of Routine Sump Pump Maintenance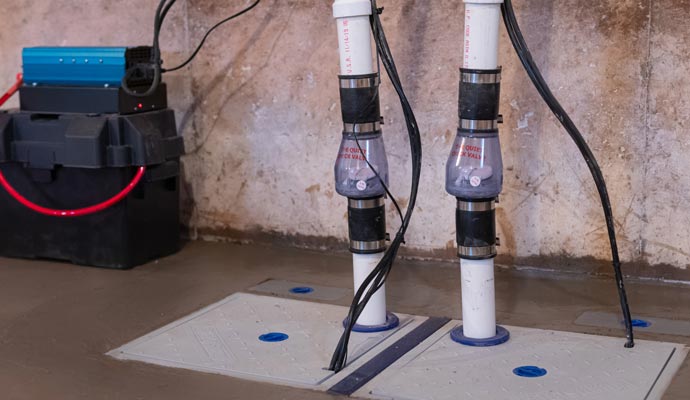 Following are a few of some fantastic benefits of a routinely maintained sump pump:
Extended life- Sump pumps, on the other hand, are less likely to function in an emergency if they are left unattended and without routine maintenance. My Basement Repair Pros' contractor's purpose is to maintain your sump pump functioning as effectively as possible. When your sump pump is properly maintained, it lasts longer.
Ready for an emergency- Sump pumps are considered emergency equipment that must be activated whenever a place is flooded. Various things can influence its function from when it's on standby mode until required, including leaks and electrical wiring faults.
Protection from flooding- If your sump pump fails after a downpour, extra water can enter your basement and cause various problems, including mildew, germs, and other water damage-related issues. To safeguard their property, homeowners should go through routine sump pump maintenance.
Find Your Local Basement Waterproofing Contractors
Get Your Routine Maintenance of Sump Pump from the Contractors of My Basement Repair Pros
Why worry about your sump pump maintenance when you can get the best ones from My Basement Repair Pros? We have a wide range of licensed, insured, certified, and experienced professionals in our network. So half of your work is already done when it comes to screening out the top technicians. Our experts provide many other services like sump pump installation, sump pump replacement, sump pump alarm, amongst many others. Find your local contractors now or call us at 844-406-0501 to know more!