Sump Pumps: Where to Install?
In order to minimize floods and water damage in their homes, many homeowners have sump pumps installed in their homes. It is one of the best instances of money well spent when you have a sump pump installed in your home. It is a highly cost-effective means of putting a stop to flooding or moisture underneath the surface of a building or structure.
To install a sump pump at an affordable price rely only on My Basement Repair Pros, We provide a pool of contractors and professionals that can install or repair your sump sump in time using the best technology and methods in your area. So feel free to contact us today at 844-406-0501 to redeem our services.
Installing Sump Pump
A sump pump is often installed in the lowest portion of a basement or crawlspace, where it collects water. Its principal role is to assist in keeping the area underneath the property dry and preventing floods from occurring. A sump pump is installed inside a sump pit that has been carefully built. Excess water will flow into this sump pump, which will have the primary responsibility of pumping the water out of the pit and away from the foundation in order to maintain the dryness of the basement.
Because sump pumps are powered by electricity and operate on a standard home current, they do not need the installation of any specific wiring beyond a standard outlet. GFCI, or ground fault circuit interrupter, should be put on the sump pump's electrical outlet since it is always positioned in or near water. This will avoid unintentional electrocution.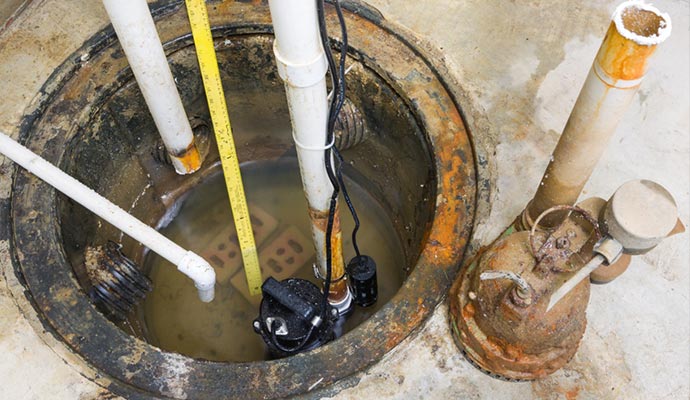 Find Your Local Basement Waterproofing Contractors