Sump Pump Emergency Service
Installing a sump pump system is one of the simplest and most cost-effective solutions to prevent flooding or moisture in the basement and crawl space. My Basement Repair Pros' skilled contractors can properly install and repair a sump pump and provide other moisture control services in your location. Many homes have sump pumps installed in the basement or crawl area as a preventative measure to minimize flooding and water damage inside. They play an important role in keeping your basement and crawl area dry.
So, if you have any sump pump emergency you can blindly trust the efficient contractors of My Basement Pros. Find your local contractor here by clicking on the link. For further queries contact us online or you may also call us at 844-406-0501.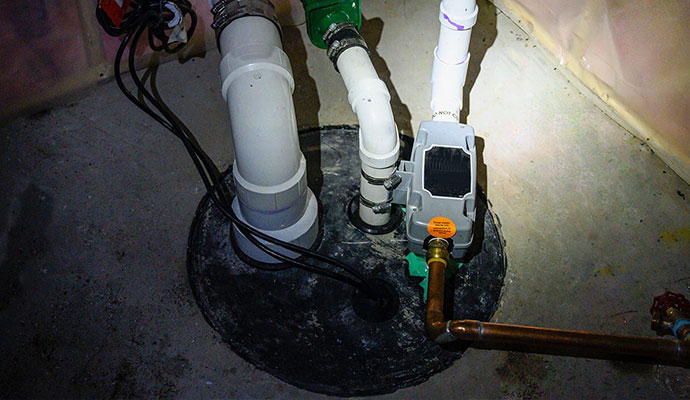 Sump Pump Emergency Repair
A sump pump is exactly like any other appliance, and it may break down just like any other device. Sump pumps can fail for a variety of reasons. The sump pump needs to work harder during the rainy season to keep the basement or crawl area dry. This might cause the equipment to malfunction. 
If your sump pump hasn't been used in a long time, it may need to be repaired or replaced as you might find it is not working. During dry seasons, you may not require a sump pump as much, which may cause the unit to collapse when the time of emergency comes.
 So for emergency situations like these, our trusted contractors are there!
Find Your Local Basement Waterproofing Contractors