Residential Space Moisture Control
As a homeowner in the US, you know your basement faces many threats from rain, groundwater, water leaks, and mold growth. While a good drainage system protects your basement from water damage, moisture might still be present. Many homes are porous and these pores retain water. Your basement might seem dry but it is actually not. This moisture is enough to allow mold to grow and decay your basement's health.
As a result, you might find mold, dust mites, & odor in the basement. To handle this issue, My Basement Pro offers exceptional moisture control services for residential homeowners in the United States. We have decades of experience in taking care of basements and preventing mold growth. If you want moisture control services to avoid mold problems in the future, call us at 844-406-0501. Your local My Basement Pro contractor will be right there to assist you.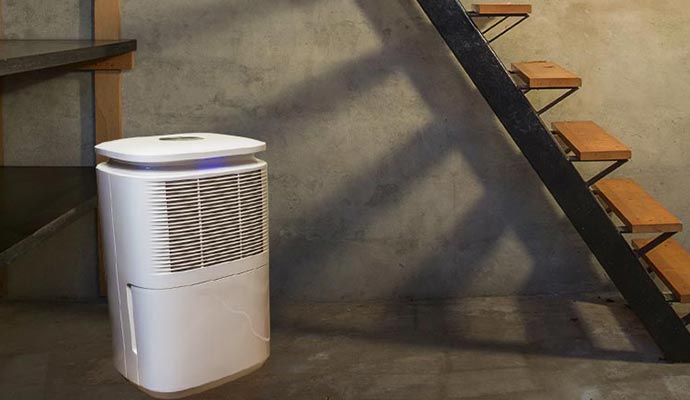 Dehumidification & Drying Services for Basements
My Basement Pro uses advanced dehumidifiers to decrease the humidity of your basement's internal environment. This greatly lowers the chances of mold growth. Furthermore, we utilize state-of-the-art drying equipment such as air movers and more to dry moist structures in the basement. We work towards providing a dry, & healthy basement that is mold-free.
Find Your Local Basement Waterproofing Contractors
Vapor Barrier Prevents Moisture Entry & Mold
Our specialists envelop your basement in a special moisture-blocking material that keeps moisture out. This eliminates the number one condition for mold growth; moisture. The barrier will prolong the life of your basement by reducing the temperature and limiting the entry of humidity into your home. Additionally, the vapor barrier also helps you save energy and utility bills.
Let The Professionals Control Moisture in Your Residential Space
Whether your residential home has a finished basement or an unfinished one, My Basement Pro has the resources to control the moisture of your basement. Count on our professionals when you want to protect your basement from mold damage, dust mites, odor, and bacteria. Call us at 844-406-0501 for more information regarding moisture control and basement health.