Installing Compressor Dehumidifier in Your Area
A compressor dehumidifier is a useful thing to have if you have high humidity in your house. Not only does it maintain the temperature of the house but also saves it from serious damage like mold.
Many residents face excess humidity in their houses and require the installation of a dehumidifier but get confused on how to complete the installation. This is where My Basement Repair Pros comes in handy. Here at My Basement Pros, we make sure to provide the best local contractors in your area who are professional and expert in setting up the full installation of the dehumidifier. So don't wait up and contact us today at 844-406-0501 to benefit from our services.
How Does a Compressor Dehumidifier Work?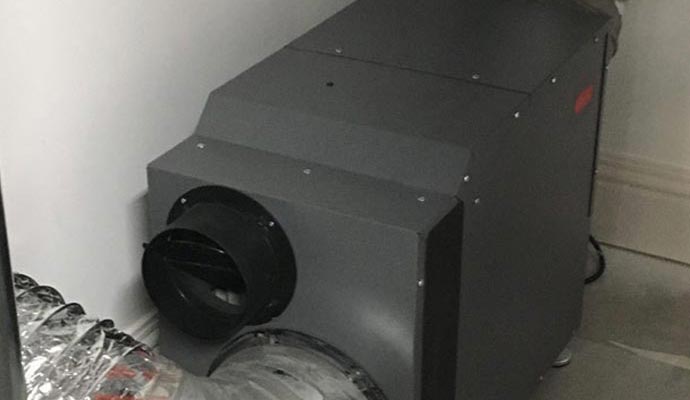 Most users are familiar with the popular compressor dehumidifier type, the large plug-in dehumidifier. There are various models and technological advancements to the compressor units making them highly efficient in eliminating excess moisture from the air. A standard compressor-based dehumidifier can be identified through its audible fan as well as the capacity to easily remove the moisture which is about 30 pints from the atmosphere, over a 24 hour period of time. If you have a fairly large space to dehumidify, then the most ideal option should be the compressor.
A compressor dehumidifier is used to keep a space free from excess moisture and musty smell. Humidity levels are reduced by building a cold surface. This cold surface is situated on the refrigerated coil that is positioned within the compressor unit. When the warm air passes over the cold surface through the refrigerated coil, using the condensation mechanism, the unit removes moisture from the air as well as collects the water in the reservoir within the compressor unit. This collected water is later drained out by various methods based on your convenience.
Find Your Local Basement Waterproofing Contractors
Why Count on My Basement Pros for Dehumidifier Installation Solutions?
My Basement Repair Pros has earned its reputation by providing highly skilled & experienced professionals to the customers. We provide other important services like Humidity & Allergens, Dehumidifiers, etc. around your area. Hence to get our excellent services, don't forget to contact us at 844-406-0501 or click here to know more details about our services!