Buckling Foundation Wall Repair Service
If you have noticed foundation wall movement in your basement, you should have a professional structural assessment performed. The most common cause of wall movement is hydrostatic pressure. When soils expand and contract as a result of normal seasonal weather changes, the walls suffer fatigue, stress, and damage. Rain, melting snow, and frost are major contributors to these changes.
My Basement Pros is your go-to company for buckling foundation wall repair services. We have a team of basement repair contractors who can fix wet basement issues such as leaks, humidity, and musty odors and make a basement dry and healthy. If you notice cracks in your basement, bowing foundation walls, or other potential foundation issues, it is time to consider waterproofing your foundation by contacting My Basement Pros. Click here to find your a foundation contractor in your area.
Signs of Buckling Foundation Walls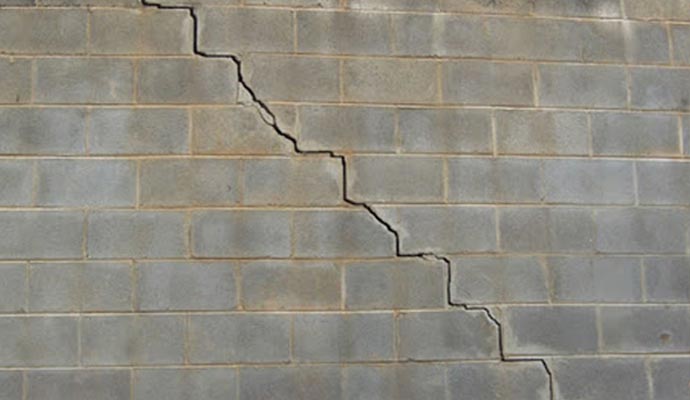 Foundation walls move inward due to expansive soils and hydrostatic pressure from the outside. But there are other reasons also. The followings are some of the signs of buckling foundation walls.
Horizontal or stair-step cracking along the foundation walls
Diagonal cracking at corners of poured concrete foundation walls
Inward bowing or bulging along the walls
Walls sliding inwards on the bottom
Walls leaning in at the top
Wet, clay soils around the home coupled with damaged walls
Expansive clay soils present around the structure
Rely on My Basement Pros for Foundation Waterproofing
My Basement Pros' contractors offer a comprehensive waterproofing system. They address the drainage and water flow issues that are causing water leaks and dampness. Our certified experts are equipped with the knowledge and skills to handle any foundation problem. We provide you with a unique combination of experience and modern technology. Phone us at 844-406-0501 or contact us online to learn more about our services.