Sagging Crawl Space Floor Repair In Your Area
When the crawl space sags, it starts to pull down everything with it. If you have a suspicion that the structural integrity of your hours is at risk then you must contact a professional to aid you. A sinking crawl space will crawl anything down with it, including the framing of the walls.
Residents can be very worried about sagging crawl space as it is a crucial condition. To save you from the problem, My Basement Repair Pros is providing the best contractors and Professionals equipped with trusted staff and state-of-art facilities. Using the latest equipment, our contractors provide the best service that our beloved customers deserve. So please call us today at 844-406-0501 to take advantage of our services.
Services Provided by Our Professionals For Sagging Crawl Floor Repair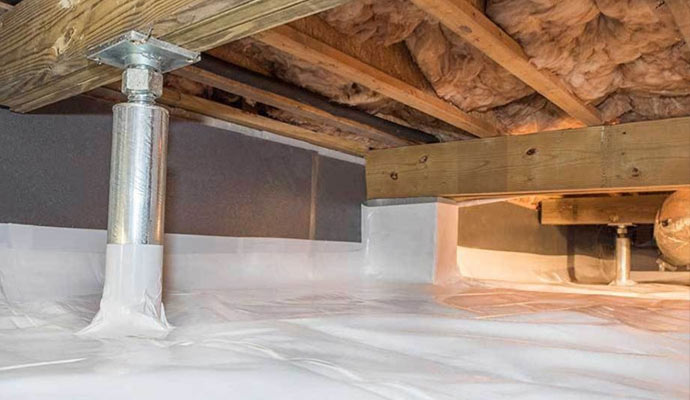 Here are the services provided by our professionals for sagging crawl floor repair -
Installing Supporting Structures- If you have a poor structural design then, this method is most effective. The support structure will withhold all the weight and pressure so that the crawl space is not pulled down.
Stabilizing The Foundation- To stabilize the foundation, a pier system is used so that it remains intact. The pier system not only stops settlement but also lifts the foundation to its original position.
Extracting Crawl Space Moisture- Removing moisture from the crawl space is very important. Before handling the repair, it is important to remove all the moisture from the space. Not removing them can cause serious structural damage to the house and it can be permanent.
Find Your Local Basement Waterproofing Contractors