Crawl Space Encapsulation Benefits
Crawl space is one of the most underappreciated areas of our homes, but it is also crucial. The crawl space condition has the potential to demolish or destroy the house. Moisture, insects, and other contaminants can all contribute to the destruction of a home. So to stop such issues, crawl space encapsulation is a must!
Encapsulating a crawl area also decreases the risk of flooding. The heavy-duty barrier offers a protective layer that keeps water out even during torrential downpours. The costly water damage associated with floods is less likely with encapsulation.
For the best crawl space encapsulation service, rely on the expert contractors of My Basement Pros. Click here to find the best local contractor in your area. Contact us online or call us at 844-406-0501 for further information!
Benefits of Crawl Space Encapsulation
Here are a few benefits you may get by encapsulation of your crawl space: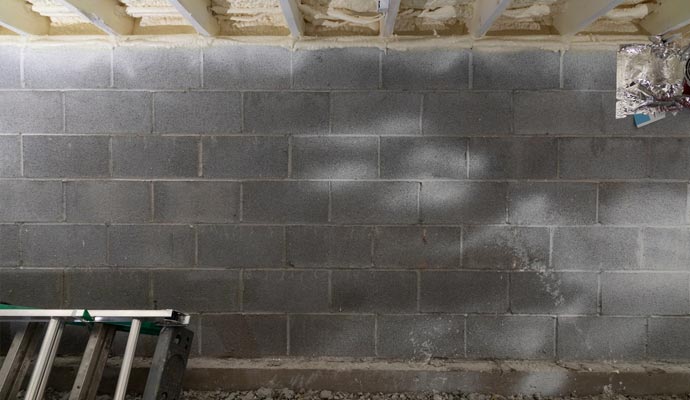 Increases Energy Efficiency- Encapsulation keeps heat and air conditioning in crawl areas, saving money on energy bills. The less air that leaves, the less the heating and ventilation system has to work overtime to compensate for what escapes to the outside. Another reason why crawl space encapsulation is a substantial expenditure is this. Crawl space encapsulation can help you save money on your power bill for years to come!

Protection from Mold- When water leaks into the crawl space, it creates an ideal environment for mold to thrive. You may have flooding issues at some time, whether the water comes from a burst pipe in your home or heavy rain during a hurricane. Mold takes only 24-48 hours to form and settle in these areas because they are poorly ventilated and typically do not dry properly after leaks or floods.

Improved Air Quality- Mold and germs are frequent in crawl areas, causing the air to become contaminated. When the air expands, it enters your crawl space. Because these pollutants can affect individuals who breathe in the spores, keeping a dry crawl area will help to improve air quality. The crawl space enclosure keeps you safe from mold-related illnesses and reduces the effects of respiratory ailments.

Preserved Structural Integrity- Your house or property's safety may be jeopardized by a damp crawl area. A polyethylene barrier in the crawl space not only avoids wetness but also inhibits water retention and seepage into the soil around your home's foundation. This is critical for the structural integrity of your building.
Find Your Local Basement Waterproofing Contractors