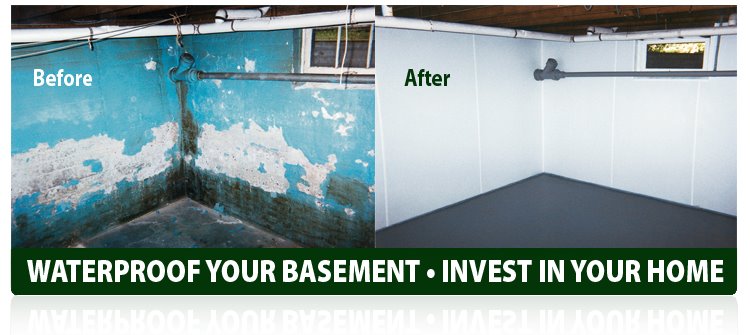 Basement Waterproofing and Crawl Space Repair Experts in Ogden, UT
With more than 22 years in the flood damage restoration industry, Blair Scoresby, owner of Utah Basement Systems of Salt Lake City, UT, knew better than most that many wet basements are trapped in a vicious cycle of getting wet. This led him to a quest to find the best solutions to permanently solve basement flooding problems-- a search that led him to Basement Systems, and their complete line of patented basement waterproofing products, including cast-iron sump pumps, basement wall products, and their fantastic wall crack and pipe penetration repair systems!
Seeing how many basements and crawl spaces there are in Utah with water and moisture-related problems, Blair has decided to join the basement waterproofing industry and be part of the answer to wet basements and encapsulating damp crawl spaces throughout the state, including Salt Lake City and Provo.
Services
Basement Waterproofing
Crawl Space Repair
Leaking Crack Repairs
Sump Pumps
Insulation
Utah Basement Systems was founded in 2005 and took off running strong as the singular Basement Systems dealer for all of Utah. With integrity and sterling business ethics in mind, Utah Basement Systems is one of the fastest-growing crawl space and basement waterproofing contractors in a network of over 300 Basement Systems Dealers internationally. Blair is expanding his territory into Southeast Idaho and Southwest Wyoming after having great success in Greater Salt Lake City area.
Utah Basement Systems is trained and certified by Basement Systems Headquarters in Connecticut, and Blair and the staff routinely visit the CT Headquarters for various training, conventions and meetings to keep abreast of the industry, share ideas and best practices with dealers from all over the world, and to continue to grow, learn, and improve. The company is a licensed General Contractor specializing in restoration for 20 years, rebuilding homes and businesses following fire damage and water damage. They're ready and able to encapsulate your crawlspace, waterproof the basement, install a dehumidifier in your UT home, install a sump pump, repair leaking foundation wall cracks and pipe penetrations, and install wall and floor products in the basement.
---
Services Provided by Utah Basement Systems
Basement Waterproofing
Crawl Space
Foundation Crack Repair
---
Customer Reviews for Utah Basement Systems
Blair Scoresby was over the top helpful and gave us a lot of time and attention in getting our basement protected from w...
Review Source:
They did a basement job for me installing a nice sump pump, drilled through 2 sets of foundation, piped and trenched it ...
Review Source:
Location and Contact Information of Utah Basement Systems
3035 Scott Ln #106

Ogden, UT 84401

In Business Since: 2005