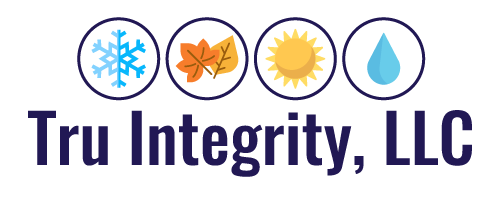 Basement Waterproofing & Foundation Repair Contractors in Severn, MD
Every home or office needs a solid foundation. A small crack or problem can lead to larger issues in and around your structure. Tru Integrity, LLC offers an array of services to protect your property. No job is too big or too small for us to handle. You can trust us to complete the job correctly to ensure the integrity of your home's foundation. We offer:
Basement waterproofing
Foundation crack repair
Sump pump installation
Epoxy Floor Coating
Water can get into cracks and cause mold, mildew, or more extensive damage. Waterproofing and sump pumps protect your foundation for years to come. Get a $300 credit toward any new installation.
We Offer Reliable, Professional Services
The owner of Tru Integrity was a mechanical engineer in the Navy and has been in the industry for more than 30 years. He got into the waterproofing and foundation repair business in 2004 and opened Tru Integrity in 2011. Our locally owned and operated company has two licensed, bonded and insured crews.
Protect Your Basement From Moisture
SCHEDULE BASEMENT WATERPROOFING SERVICES IN SEVERN, MD
Water is one of the biggest threats to your property. If your basement floods, it can cause a lot of frustrating issues. Keep your basement dry with the help of Tru Integrity, LLC. Our waterproofing solutions will help you avoid costly water damage.
We provide basement waterproofing services in Severn, MD and surrounding areas. Call now to get more details.
Why Should Invest in Basement Waterproofing Services?
We suggest getting basement waterproofing services to avoid:
Mold or mildew growth
Wood rot
Foundation or wall cracks
Structural damage
Our team will use a high-quality membrane to keep moisture out of your basement. We can also install pipes that lead directly to your sump pump.
Keep Your Basement Dry
WE OFFER SUMP PUMP INSTALLATION IN SEVERN & COLUMBIA, MD
If your home is at the bottom of a hill or slope, rain or groundwater can accumulate in your basement. In order to keep your home dry, you can install a pump to remove the water. Tru Integrity, LLC offers sump pump installation in the Severn & Columbia, MD area.
We'll remove your existing sump pump and install a new one or put one in for new construction. Sump pumps are available with backup batteries in case the power goes out. Contact Tru Integrity today for sump pump installation in the Severn & Columbia, MD area, including Howard, Anne Arundel, Prince Georges, Frederick, Carrol, Charles and Washington counties.
3 Benefits Of Using a Sump Pump
A sump pump will remove water from a basement or crawlspace. They offer an array of benefits. For example:
Sump pumps prevent flooding damage
They reduce the threat of mold and mildew
They lower the chances of an electrical short or fire
Give Your Home a Solid Base to Stand On
SCHEDULE FOUNDATION CRACK REPAIR IN SEVERN & COLUMBIA, MD
Damage to your foundation can cause major problems in the rest of your home. If you have cracks around the base of your structure, you need them repaired as soon as possible. Tru Integrity, LLC offers foundation crack repairs in the Severn, Maryland area.
When the temperatures drop, water gets into cracks and can expand to make cracks bigger. Foundation repairs will prevent the intrusion of:
---
Services Provided by Tru Integrity LLC
Basement Waterproofing
Foundation Repair
Sump Pumps
---
Customer Review for Tru Integrity LLC
(5.00 out of 5) -
1 review
Positive: Professionalism, Punctuality, Quality, Responsiveness, Value I hired Tru Integrity to install a yard drainage...
Review Source: