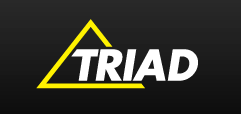 Triad Basement Waterproofing
Basement Services Professionals in Frederick, MD
Most people do not realize how important their basements are. Even if yours is dark, dingy, and empty, it is one of the most important places in your home. Everything above the basement rests on the foundation walls, and if said walls are damaged, the consequences can quickly travel upward into your home, which is why basement waterproofing is so vital. If you would like to learn more about basement waterproofing.
We Stop the Water and Solve the Problem
Since you have made a significant investment in your home, you need to ensure water is not undermining it. Basements that are not properly sealed develop cracks, begin to bow, and can eventually compromise the structural integrity of your entire home. Before that happens, work with the professionals at Triad Basement Waterproofing.
Unlike other basement waterproofing companies in the area, we:
Have over 27 years of experience
Our family-owned and operated
Our licensed, bonded, and insured
Our waterproofing experts
Offer lifetime transferable warranties
Our company offers a variety of services including:
Structural Repair
Basement Crack Repair
Carbon Fiber Structural Repair
Drainage Solutions
Stairwell and Window Well Solutions
Sump Pumps
Why Choose Us?
Over 27 Years of Experience
Family Owned and Operated
Licensed, Bonded & Insured
Waterproofing Experts
Lifetime Transferable Warranty
Services offered by Triad include:
Structural Repair: Water can cause serious damage to even thick concrete walls. If water damage is present, your home's structure can become weak.
Basement Crack Repair: Cracks in the walls or floors of your basement are a telltale sign that your basement is not as waterproof as it needs to be.
Carbon Fiber Structural Repair: Carbon fiber is a space-age material used to fill and seal damage to your foundation.
Stairwell and Window Well Solutions: Is your basement stairwell or window well leaking?
Drainage Solutions: Having adequate drainage is an integral part of waterproofing your basement.
Sump Pumps: If your home relies on a sump pit, you may need a sump pump to drain the water.
---
Services Provided by Triad Basement Waterproofing
Basement Waterproofing
Crack Repair
Foundation Crack Repair
Foundation Repair
Sump Pumps
---
Customer Review for Triad Basement Waterproofing
(5.00 out of 5) -
1 review
Positive: Professionalism, Punctuality, Quality, Responsiveness, Value I want to express my appreciation for the job yo...
Review Source:
Location and Contact Information of Triad Basement Waterproofing
7828 Old Receiver Rd

Frederick, MD 21702

In Business Since: 1987
Areas Served by Triad Basement Waterproofing