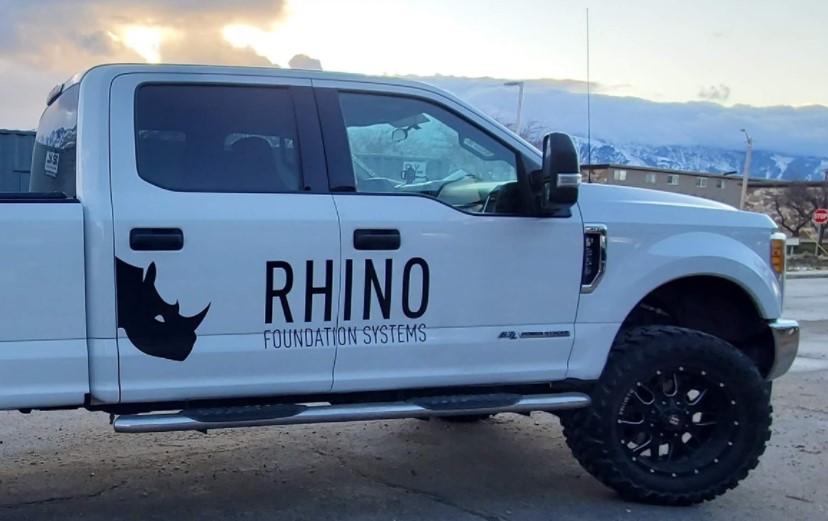 Professional waterproofing, crawl space & foundation repair experts in American Fork, UT
Rhino Foundation Systems' goal has always been to separate ourselves from the pack by offering the best concrete lifting and foundation repair products along with the best customer service in the business.
We understand how frustrating it can be working with contractors who never show up on time or don't know what a deadline is. At Rhino Foundation Systems, we don't see ourselves as just another contractor. We feel our customer relations, service and the careful management of your project is the key to our success. We like to think of ourselves as a service company that has your best interest in mind from start to finish
The Rhino Promise
Honesty, integrity, and trust are what make us who we are. The pride of a "job well done" is evidenced in every project we perform. We can proudly say there is no one like us doing what we do. To us, it's not just about concrete leveling or foundation repair, it's about time-honored values and a strong tradition of doing business the way it once was done. Let us show you what it means to be a part of the Rhino Foundation System's family
"Problem-solving is part of what Rhino Foundation Systems is all about. You can't be in the construction industry for 40 years without seeing just about everything. That's what we do; we solve problems, even if others can't. We just get it done."
Concrete Leveling
Uneven concrete? We can lift sunken concrete slabs with powerful polyurethane foam. We will have your concrete back to normal in less than a day.
Basement Waterproofing
Noticing water in your basement? Learn about our 3 methods of protecting and repairing your basement from perpetual moisture and mold.
Foundation Leveling
Has your foundation settled or sunk? Save your building from becoming further compromised by unstable soil with foundation piers.
Helical Piering
Unsuitable soil for construction? Install Helical Piles to bypass unsuitable soil and make your new building a reality.
Why Rhino!
We understand the importance of your home and will work hard to get the job done right.
We've seen just about everything. We'll save your home or business property before the damage becomes a major issue.
Fast & Effective Solutions
Problem-solving is a part of what Rhino Foundation Systems is all about. We solve problems when others can't.
We will design custom solutions specific to your needs and budget. You don't have to worry!
Why Choose Us?
Integrity
Innovation
Respect
Transparency
Communication
---
Services Provided by Rhino Foundation Systems
Basement Waterproofing
Crawl Space
Foundation Repair
---
Customer Review for Rhino Foundation Systems
Positive: Professionalism, Punctuality, Quality, Responsiveness Had a leak in my foundation and Rhino Foundation System...
Review Source: