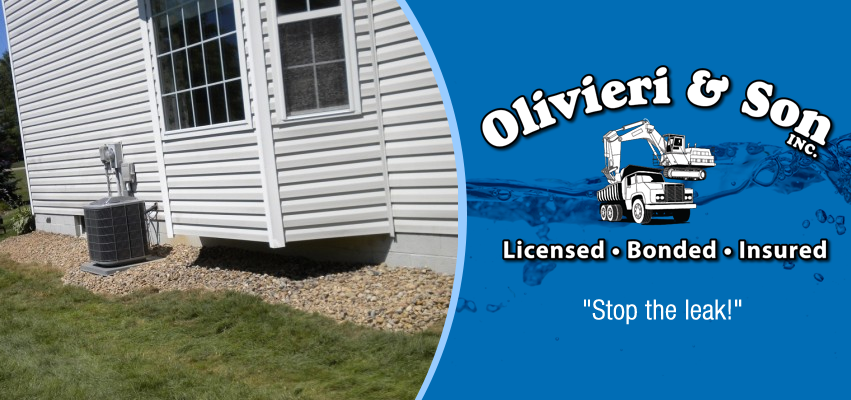 Professional Basement and Foundation Waterproofing in Brunswick, OH
Olivieri & Son has been a family-owned general contractor service since 1981. We have been happily serving customers in the Greater Cleveland area for more than 30 years now with Basement Waterproofing and Foundation Repairs. Over the years we have begun to offer many other services to accompany our areas of expertise, such as Sewer Inspection, Cement work, Excavating, Mold Removal, and many others.
What really sets Olivieri & Son apart from other contractors aside from our vast knowledge and experience is that we have all the tools and equipment necessary to manage every aspect of the repair or build process. What does that mean? That means less cost for you because we don't have to subcontract other companies to do any of the work.
Who We Are
Olivieri and Son Inc. has been a family-owned and operated business since 1981. Over the years, we have solved and repaired hundreds of problems in homes in the Cleveland area and the surrounding suburbs. Our experience, knowledge, and equipment can handle any job from start to finish. While many companies subcontract portions of your project to others, we personally service every specialty including:
Basement Waterproofing
Foundation Straightening
Foundation Rebuilding
Sewer Inspection
Concrete Solutions
Foundation Waterproofing
Excavating
As a family-owned and operated business, we take pride in the work we do and our ability to provide a more personal touch for our customers. We value your business and in return, we go the extra mile to take care of each and every account. Throughout our process, we take extra precautions to protect your property because we believe the problem we are fixing is the only inconvenience you should have to deal with.
What We Do
Our focus is to provide the best possible service for the most reasonable cost. It is in our best interest to provide high-quality waterproofing, foundation repair, and excavating in Brunswick, OH, because our family's name is at stake, and delivering great results is exactly what we do! Whether that means purchasing new equipment to tackle an obstacle on a job site, or replacing the shrubs in your flowerbed after we are finished with our repairs, Olivieri & Son is very concerned with 100% customer satisfaction on all jobs. If you have a problem and you're not sure if we can fix it, please contact us with any details and we will get back to you promptly!
Basement Waterproofing in Parma
As you know, a leaking basement can quickly ruin the foundation of your home. It prevents you from renovating that space for your family and almost eliminates the possibility of selling it for its true value. Simply put, we stop the water from coming in and protect it for the future.
Foundation Straightening & Rebuilding
There are many reasons why a foundation will crack, bow, shift, or buckle. Call us before you rebuild your foundation. Many times you are able to excavate the outside of your wall and jack it back into place. We then reinforce your wall and go through the waterproofing process to prevent this from happening again.
Sewer Inspection & Service
A camera inspection can save you a lot of work and money and here's why:
By using a camera inside your sewer, we can visually determine what your problem is.
With this information, we can see if a simple cleaning or jetting will clear the blockage.
If your sewer is broken and needs repairing, we will know exactly where to make your repair, which saves you considerable time and money.
Olivieri & Sons offers concrete solutions along with our extensive repair services. Whether we need to remove some of your concrete structures to handle repairs that you may need, or if you just want to add or modify your current hardscape, we tackle even the toughest of jobs.
Professional Excavating Services
When the job calls for professional excavating from an experienced contractor, we are the team for you. We work quickly and efficiently to produce the desired result. With our attention to detail and methodical approach, we do the job right. Excavation is often a crucial first step in repairing damaged basement walls or foundations. This is a major undertaking, so you want to be sure you leave the job to qualified experts. With our years of experience, you can count on us to deliver superior repairs that last.
---
Services Provided by Olivieri & Son INC.
Basement Waterproofing
Foundation Repair
---
Customer Review for Olivieri & Son INC.
(5.00 out of 5) -
1 review
Positive: Professionalism, Punctuality, Quality, Value Rocco & Mark are the best! They took care of a back flow and wat...
Review Source:
Location and Contact Information of Olivieri & Son INC.
869 Marks Rd

Brunswick, OH 44212
Areas Served by Olivieri & Son INC.