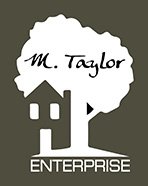 Experienced Foundation Repair Specialists in MD
M. Taylor Enterprise is a privately owned foundation repair, waterproofing, concrete, masonry, excavating contractor serving the great state of Maryland. The majority of our clients are located in Montgomery, Prince George's and Howard County. We have over 20 years of experience and hundreds of satisfied clients.
When your home begins to experience foundation problems, you need someone reliable and educated on foundation repair who can identify and repair the problems right away to avoid serious risks to your family and home. This is what M. Taylor Enterprises specializes in and has served hundreds of Maryland residents.
Foundation Repair is needed when your foundation begins to settle. This can be caused by building on expansive clay, compressible or improperly compacted fill soils, or improper maintenance around foundations. Settlement can destroy the value of structures and even render them unsafe. Most of the time the cause of the foundation problem is not visible. Poor soil conditions, water accumulation, negative drainage conditions can be hard to see for a number of reasons.
Our Services:
Over time walls and foundations crack and separate. Unstable soils and poor drainage are often the problems. Water can enter the building from the settled back
Water problems can often be corrected (and should) from the exterior. Very often waterproofing contractors are quick to install an interior sump pump
We specialize in all types of concrete and masonry. When we do masonry repairs to an existing structure, we go out of our way to match mortar color
Over time walls and foundations crack and separate. Unstable soils and poor drainage are often the problems. Water can enter a building from the
Structural Repair Restores A Home's Integrity
Maryland homes that met building codes 30 years ago can and do still fail inspections today. Shifting structures, heavy snow, building deterioration, and other heavy loads can overwhelm code requirements and ultimately lead to the failure of a structure. Our team provides professional, quality and reliable structural repair.
Preventing Structural Collapse
When structural failure happens, we can provide emergency shoring and support services in the Central and Shore areas of Maryland to minimize damages to your home. Our extensive experience and knowledge of shoring requirements ensure maximum safety throughout the structural repair process.
Posts, Beams and Helical Systems
In addition to providing maximum structural support, we know that post, beam and helical systems are required to meld with the design of your home. Structural integrity, as well as visual appeal, are an important component of our services. We are your Maryland structural repair contractors working to meet and exceed your expectations.
---
Services Provided by M Taylor Enterprise
Basement Waterproofing
Foundation Repair
---
Customer Review for M Taylor Enterprise
(5.00 out of 5) -
1 review
Matt and his crew installed a sump pump in my basement where water would enter towards the back of the house during heav...
Review Source: