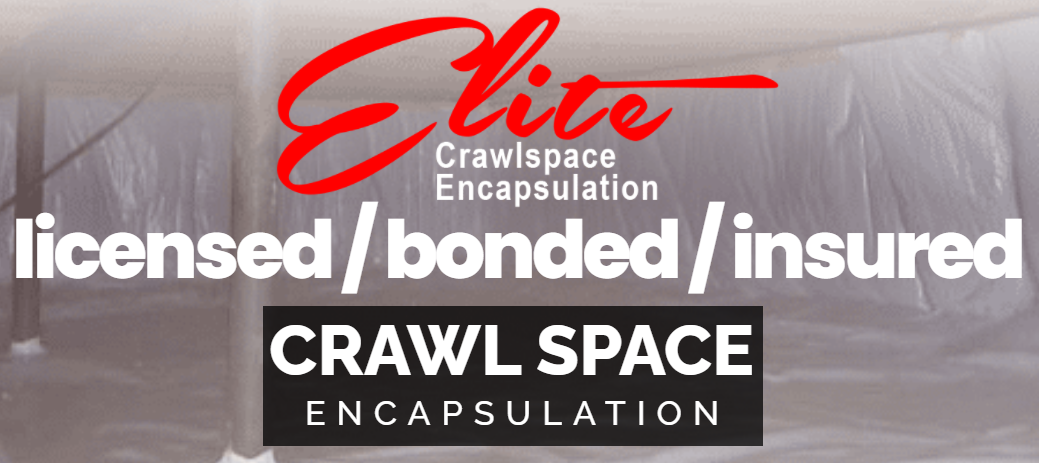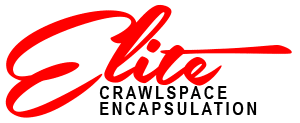 Elite Crawl Space Encapsulation
Basement Waterproofing & Foundation Repair Experts in Chattanooga, TN
Most homeowners do not come in contact with their crawl space very often, by the time you realize there is a problem it has already advanced. Any issues can be a big problem for your home and family's health. Leaks and excess moisture will create conditions, for things like radon, methane, rodents, insects and other unhealthy hazards. Crawl space problems and repairs need to be addressed before they cause more harm. Remember, the air under your home flows into your living space naturally, and if you have dangerous conditions there, then you are breathing bad air all day long. Elite Crawl Space Encapsulation can help dry your crawl space and solve these problems with basement crawl space sealing
Serving Southeast Tennessee, North Georgia and Northeast Alabama
Crawl Space Encapsulation Chattanooga
Crawl space encapsulation is important for the health of your home. Dampness in your crawl space will cause unhealthy conditions for the rest of your home. Problems such as mold and wood damage are very costly to repair. Here are some indications that your crawlspace has a problem:
Rotting wood
Rust
Damp insulation
Insects under the house
In the winter floors are colder above the crawl space
Visual mold or sudden musty smells
Insulation falling on crawl space floor
Water accumulation inside crawl space area
Chattanooga Basement Water Restoration
Water damage will lead to costly repairs for your home. That's why it's very important to correct water leakage before it damages other parts of your home. Water damage leads to other conditions like basement flooding, water leaking to other areas of your home, increased humidity, cracking around walls and windows in your basement and even structural damage that requires major repairs. So as you can see, it pays to fix these problems early to avoid more advanced repairs in the future. Elite Crawlspace Encapsulation are Chattanooga's basement waterproofing expert. They have the experience and knowledge to correct problems in the most economical way. Using advanced drying equipment and proven methods to tackle your situation, Elite can protect and correct issues that lead to structural damage to your property. Contact Elite Crawlspace Encapsulation for basement waterproofing services in Chattanooga and surrounding areas. The Elite team are water damage experts and ready to get to work today.
Foundation Repair Chattanooga TN
At Elite Crawlspace Encapsulation we take great pride in our work. Our experienced and highly trained technicians know how to spot problems and solve them while keeping quality high and costs low. We provide foundation repair Chattanooga TN loves. We help homeowners all over the tri-states with foundation problems and solutions. So if your facing cracks and leakage call Elite for an appointment and get a free estimate - same-day on site.
Understanding the signs of foundation failure is the first step to solving your foundation problems. The next step is determining what action is needed to repair your specific situation. Problems like sinking foundations or settlement are always better if caught early. Piers and underpinnings can be used to stop further damage, catching it early can save a lot of money for homeowners and prevent further damage. For concrete repair, Chattanooga TN loves, turn to Elite.
Chattanooga Gutter Installation & Repair
Did you know that Chattanooga receives an average of 51 inches of rain per year? If you have misaligned or damaged guttering, then the rain can cause roofing, foundation, siding and landscaping damage. Maintaining and repairing faulty guttering can help protect your home from unnecessary damage and flooding.
---
Services Provided by Elite Crawl Space Encapsulation
Basement Finishing
Basement Waterproofing
Crawl Space
Foundation Repair
---
Customer Reviews for Elite Crawl Space Encapsulation
(5.00 out of 5) -
2 reviews
Positive: Professionalism, Punctuality, Quality, Responsiveness, Value The Elite team is professional, prompt and did a...
Review Source:
Positive: Professionalism, Punctuality, Quality, Responsiveness, Value I highly recommend this company. They did a won...
Review Source:
Location and Contact Information of Elite Crawl Space Encapsulation
Chattanooga, TN 37401
Areas Served by Elite Crawl Space Encapsulation