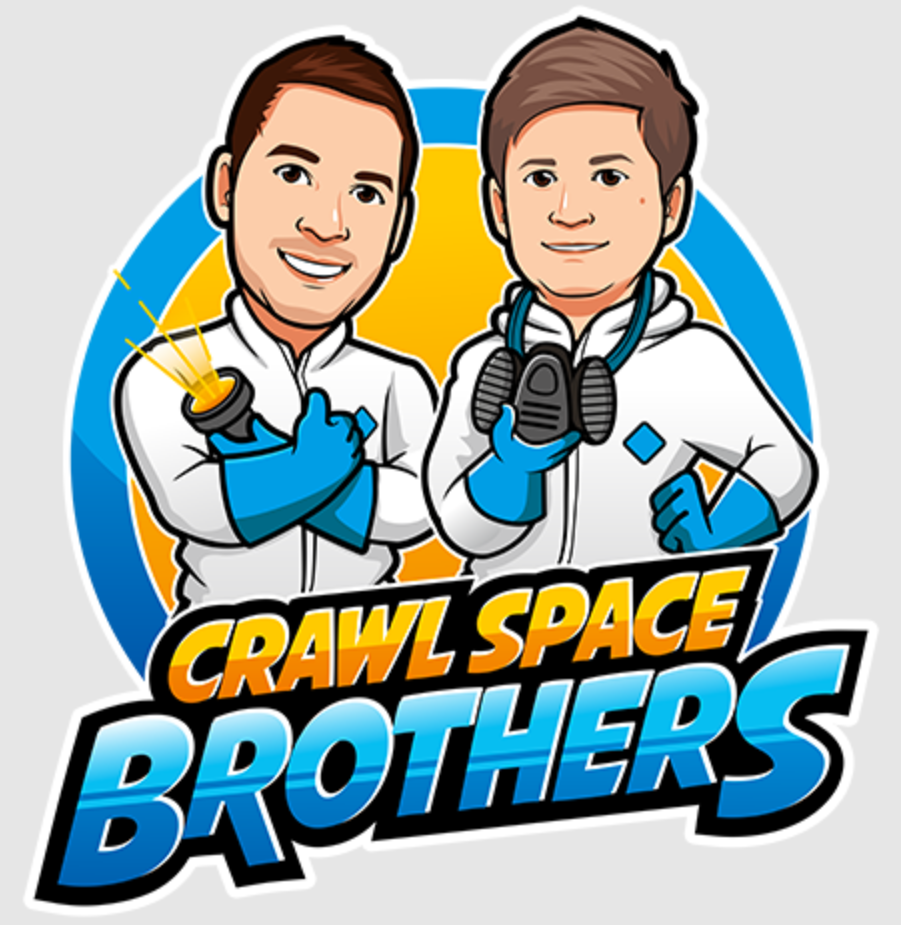 Professional Crawl Space, Basement and Foundation Repair Expert in Charlotte, NC
All our inspectors are aware of the CDC social distancing protocols. When we come to your home to do a free assessment, we will call you from the driveway and have you meet us outside. Then, we will perform the crawl space inspection and discuss all the information with you, OUTSIDE your home and at a safe distance on the porch or in the yard. In addition, our online assessment and payment system ensures that no "person to person" contact is needed during any part of the crawl space project.
Thank you to all our Crawl Space Brothers customers for their continued loyalty and trust.
We Are Your Local Crawl Space Repair Experts Building Trust, One Crawl Space at a Time
At Crawl Space Brothers, our technicians are experts in mold removal, vapor barriers, encapsulation, drain lines, dehumidifiers, insulation, humidity control, using advanced technology to your home and family. We go out of our way to extend every courtesy and consideration in customer service, protecting the cleanliness of your home and answering any questions you have along the way.
Affordable, Exceptional Crawl Space Repair Services To Protect Your Home
Some common problems our services can solve for your home are mold and fungal growth, high humidity, standing water, warped floors, odors, insulation issues.
Space Brothers Will Make Sure You Have A Great Experience From The Start
But what if something comes up after the work is installed? That's why we offer a "Lifetime Transferrable Warranty" on our 12-mil and up encapsulations! We also offer this on our drainage systems for your crawl space.
For our dehumidifiers and pumps, we only partner with companies that have the longest appliance warranties in the industry. Our General Manager inspects every job after it is completed. This gives you peace of mind that your crawl space was done correctly. Any time after the install if you have a question, we are always happy to help and even come by to get our eyes on it!
Our Team Is Committed To The Highest Level Of Service For Your Crawl Space Repair
Crawl Space Brothers is on a mission to provide every customer with a "5 Star Experience". From our first phone call to the final walkthrough, every single aspect of fixing your crawl space should feel like a 5 Star Experience. We take enormous pride in complete customer satisfaction. At Crawl Space Brothers, our goal is not for customers to be mildly pleased after their crawl space project has been completed; we want them to be ecstatic!
When you choose Crawl Space Brothers as the contractor to handle your crawl space repair, please understand we will take whatever steps necessary to leave you feeling confident with your choice.
One example is when we did a crawl space encapsulation for a customer who was working his corporate job from home. He and his wife had a new baby and wanted to make sure the home's air inside was perfectly clean for the family's health. There was an internet fiber running in this crawl space, and our crawl space technicians accidentally pulled and broke it during the install (things happen). Our General Manager Steven was at the customer's home within the hour; we put them up in a nice hotel for the night, bought them dinner, and completed the work the following day. Steven called AT&T out to fix the cable the same evening, and of course, Crawl Space Brothers covered the cost of everything. 24 hours later, the family returned home and was extremely pleased with how everything was handled. It turned out to be a 'mini-vacation" for them to get out of the house during COVID.
If you have had a bad contractor experience in the past, please give Crawl Space Brothers the opportunity to show you our 5 Star Experience and leave you feeling at ease with what is going on under your home!
---
Services Provided by Crawl Space Brothers
Basement Waterproofing
Crawl Space
Dehumidifier
Sump Pumps
---
Customer Review for Crawl Space Brothers
(5.00 out of 5) -
1 review
Positive: Professionalism, Punctuality, Quality, Responsiveness, Value We could not recommend Crawl Space Brothers more...
Review Source:
Location and Contact Information of Crawl Space Brothers
301 S Perimeter Park Dr Ste 100

Nashville, TN 37211
Areas Served by Crawl Space Brothers