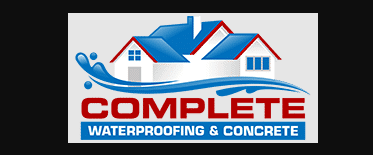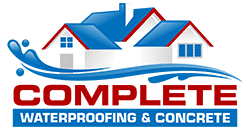 Complete Waterproofing and Concrete
Basement Waterproofing & Concrete Professionals in Middle River, NY
Complete Waterproofing and Concrete are perfect. If you have a flooded basement or crawlspace get in touch with Complete Waterproofing and we will have your home dry in no time. We are a reliable waterproofing company that serves Baltimore and the surrounding areas. We fully stand behind our work – we want to make sure your home stays dry and healthy for you and your family.
If you live in Baltimore City, Baltimore County, Northern Anne Arundel County, Harford County, or Howard County.
Our Story
Complete Waterproofing and Concrete is a locally owned and operated business based in Baltimore Maryland that specializes in basement waterproofing & concrete services. We are not a franchise, nor a dealer of any specific product line, so you can count on the best possible recommendation when you trust us with your repair.
We are passionate about providing the absolute best service to each home and homeowner we encounter because we understand just how important your home is to you. We pride ourselves on our excellent customer service and the use of cutting-edge industry technology to save you time and money.
Services:
We do both interior and exterior waterproofing for residential or commercial properties.
We are here when you need us to service both your residential and commercial properties!
Contact Waterproofing Experts
Reliable and Professional Basement Waterproofing and Crawlspace Encapsulation. Our basement waterproofing and crawlspace encapsulation will keep your home dry – once and for all. Is water seeping through the cracks of your floor? Standing water in your crawlspace? Complete Waterproofing will fix it all.
3 or 5-year warranty depending on the service.
Complete Waterproofing fully warrants the basement areas waterproofed with the Complete Waterproofing system to be free from water leakage for the FIVE (5) FULL YEARS, pursuant to the job plan, regardless of ownership, and will at no additional cost to the customer provide such labor and materials as required. Should service be requested, please notify Complete Waterproofing. Additional water provisions follow:
The customer acknowledges that this Warranty protects against leakage in those areas where the Complete Waterproofing system has been installed. Examples of areas not covered include, but are not limited to, leaks above Rigid Sealer or leaks in any area of the floor slab where the Complete Waterproofing system is not installed.
---
Services Provided by Complete Waterproofing and Concrete
Basement Waterproofing
Crack Repair
Foundation Crack Repair
---
Customer Review for Complete Waterproofing and Concrete
(5.00 out of 5) -
1 review
I used this company to water proof my home foundation, basement windows and install a French drain. They did an awesome ...
Review Source: