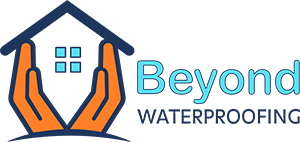 Expert Basement Waterproofing, Crawlspace Waterproofing & Foundation Repair Services for Homeowners in Damascus, MD
We are a team of professionals specializing in helping you with all your waterproofing drain and foundation repairs. For 20 years we have serviced the local community with pride.
Getting the job done right the first time. We believe that high-quality workmanship and materials are key to that. We are homeowners as well. So we treat a customer's home as if it was our own. From complete home waterproofing to minor repairs we do it right!
We are immensely proud of our work. That includes communicating fully with our customers, discussing every step of the job. By doing so the customer then understands how the job is being executed, how it's unique, and how it applies to their home.
Who We Serve
Residential
Commercial
Industrial
Engineers
Government
A Waterproofing Services
Offers complete solutions for all waterproofing needs in all the major cities in Maryland, DC and Virginia. Working around the clock to make sure we solve all of your potential water-related problems. We know that every home is different and may require a different solution. Our expert technicians will help you troubleshoot your issue and make sure that your home is protected.
Waterproofing and Foundation Repair
We are a company of dedicated waterproofing experts. We have many years of experience diagnosing foundation and basement problems all over the DMV area. As a company that specializes in foundation repairs, we will be able to quickly diagnose a serious problem with any building foundation and offer an effective, budget-friendly and lasting solution. Our licensed experts use the latest technology and materials to diagnose and repair foundation cracks.
A Crawl Space Repair
We specialize in crawl space problems of all types. We offer FREE crawl space repair quotes in the DMV area.
If you're having a problem with your crawl space, you've come to the right place. Whatever your issue, we have the products and experience that you need to find the best solution.
Services
> Basement Waterproofing
> Crawl Space Encapsulation
> Exterior Waterproofing
> French Drains
> Interior Waterproofing
Where we serve
Beyond Waterproofing and Foundation Repair provides any services about foundation repair, basement waterproofing, crawl space, sinkhole repair and many other services throughout the states of Maryland MD, Washington DC and Virginia VA
Why choose us
As a leader in the geotechnical industry, soil engineering is a principal specialty of Waterproofing and Foundation Repair Professionals.
Understanding the needs of our clients and a variety of remediation techniques, Beyond Waterproofing and Foundation Repair Professionals in Maryland MD, DC, and Virginia VA can alleviate structural and ground distress resulting from unsuitable subsurface conditions. We understand that every site poses a unique set of challenges that require site-specific solutions. Our personnel is committed to working to meet these challenges and promptly adapt to overcome them.
---
Services Provided by Beyond Waterproofing
Basement Waterproofing
Crawl Space
Foundation Repair
---
Customer Review for Beyond Waterproofing
(5.00 out of 5) -
1 review
Very nice and honest people in the office and at the site. Hard workers. They have a lot of trouble accurately estimatin...
Review Source:
Location and Contact Information of Beyond Waterproofing
25176 Tralee Ct

Damascus, MD 20872
Areas Served by Beyond Waterproofing