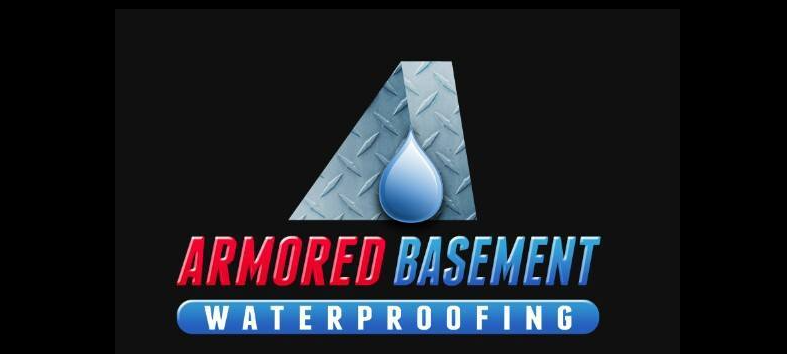 Armored Basement Waterproofing
Armored Basement Waterproofing System in Baltimore,MD
Welcome to Armored Basement Waterproofing, LLC. We provide basement waterproofing, crawlspace encapsulation with heavy-duty wall liners, and foundation crack repair services in the Baltimore, Rockville & Arlington, VA areas. Our company is truly a family-owned business with the inspector, business manager, foreman, crew and office manager all family members dedicated to offering honest and reliable service.
We perform free inspections in the Baltimore, Rockville, and Arlington areas. At Armored Basement Waterproofing, we employ zero salesmen and you will experience no pressure in your home. We have the best professional inspector in the business. He will provide a thorough inspection in order to identify the source of your foundation failure or basement water problem. We provide a detailed proposal to solve your problem and defend your basement against water damage.
Basement Waterproofing
Basement Waterproofing Systems have come a long way since the beginning. There have been many innovations throughout the years such as terracotta systems, drain tile, and perforated pipe. The bottom line is that all these systems were designed to channel water out of and away from your basement.
Crawlspace Encapsulation
Crawlspace encapsulation is about one thing, keeping water out. Dirt floor crawlspaces have zero natural barriers to moisture. This moisture, along with your home's warmth, will provide a great environment for mold and other undesirable residents. When you choose a crawlspace encapsulation.
Foundation Crack Repair
Foundation cracks usually stem from foundation settling over the years. This is an all too common occurrence with newer homes with poured concrete foundations. When cracks appear, water comes through. It is very apparent when you see a flow or drips of water running down your wall. When water seeps in.
About Armored Basement Waterproofing
We are a locally Owned, Veteran-Owned, and Family Owned company. We have over 20 years in the basement waterproofing industry.
Has your basement flooded? Does your basement leak after the rain? Is there a trouble spot or trouble area that you are just tired of fixing? Armored Basement Waterproofing can provide you with a detailed inspection like no other company. We have zero salesmen on staff and you have zero sales pressure during the inspection. Feel free to compare our proposal with any other company's offers. We are confident that you will choose us for our quality and price.
We provide you with a full life of the structure warranty. You can rest easy during the next storm with the confidence that your system will carry the load. Our office is available Monday through Saturday and will return your messages even during off-hours.
Contact our basement waterproofing company. We provide the following services:
Basement Waterproofing
Foundation Crack Repair
Crawlspace Encapsulation
Window Drains
Stairwell Drains
We provide free inspections at your home. We guarantee that we will not give you a proposal without first locating the source of your water problem. Other companies will offer you a solution that may not be directed towards your problem. Call today for a Real Inspection by a Real Inspector.
---
Services Provided by Armored Basement Waterproofing
Basement Waterproofing
Crawl Space
Foundation Repair
---
Customer Reviews for Armored Basement Waterproofing
(5.00 out of 5) -
2 reviews
Positive: Professionalism, Punctuality, Quality, Responsiveness, Value This company was a few thousand under the quote ...
Review Source:
Positive: Professionalism, Punctuality, Quality, Responsiveness, Value Echoing the comments of others, Gary and his tea...
Review Source:
Location and Contact Information of Armored Basement Waterproofing
9942 Bird River Rd

Baltimore, MD 21220