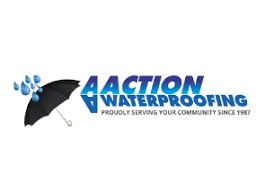 Wet Basement, Crawl Space & Foundation Repair in Linthicum Heights,MD
When your basement starts leaking, you know you have a problem and you need help immediately! We understand your situation, and we've created Basement Waterproofing Services to help you solve your problem fast and get back to what's important in your life.
We are AA Action Waterproofing — one of Maryland's most trusted names in Basement Waterproofing. We can help you fix your wet basement, wet crawlspace, or foundation problem.
Our process is simple for you to get started right away:
1. You call us or fill out our online form.
2. We provide FREE no-obligation estimates for homeowners.
3. We fix your wet basement problem for good!
The first step is to schedule your foundation inspection. What this will involve is examining your foundation inside and out to determine exactly what the problem is. We will then go over a solution explaining how we can fix the problem, leaving you with a FREE written estimate as long as you own the home. This will take about an hour of your time. We have day, evening, and weekend inspections available. We look forward to hearing from you.
Finally, a Local Basement Waterproofing Company You Can Trust to do the Job Right! Our waterproofing company.
What Is Mold Remediation? From mold remediation to mildew clean-up, AA Action Waterproofing has a solution for.
Water can be a very destructive element. It flows and finds ways through cracks, causing varying degrees.
If your home has a "crawl space", the meaning is obvious – you can't stand up. Just.
---
Services Provided by AA Action Waterproofing
Basement Waterproofing
Crawl Space
Foundation Repair
---
Customer Reviews for AA Action Waterproofing
(5.00 out of 5) -
2 reviews
Positive: Professionalism, Punctuality, Quality, Responsiveness From the moment I called AA Action and spoke with Rhond...
Review Source:
Location and Contact Information of AA Action Waterproofing
805 Barkwood Ct B

Linthicum Heights, MD 21090