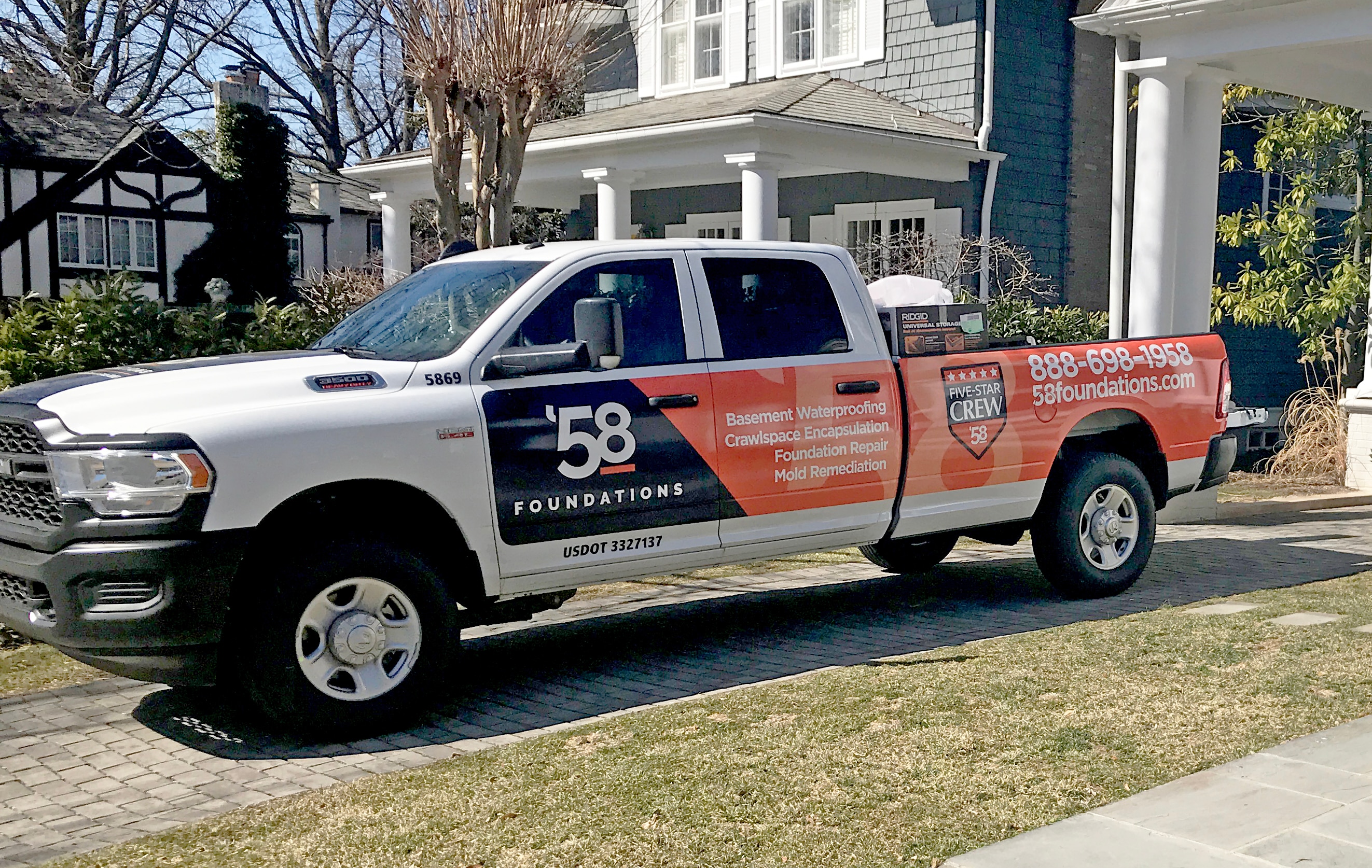 Certified & Expert Basement Waterproofing in VA & DC
Are you exhausted because of the wet basement & crawlspace or foundation wall crack? Here's your ultimate solution the '58 Foundations who's been drying wet basements since 1958! Without proper drainage, or if your home's original outside drainage clogs, your basement will leak, which causes a wet basement & basement overflow. '58 Foundations have over 60 years of knowledge in dealing with water leakage and excess moisture removal in basements. They know methods to keep basements dry. Their heavy-rain waterproofing system handles all the excess water that soaks the soil around your foundation walls like a Renegades.
The Reason Why 58 Foundation Is The best?
Industry-leading warranties
Budget-friendly solutions
Products they offer are- Bio-chemical solutions and indoor air quality (IAQ) testing.
Awarded ICCES report on basement and crawlspace waterproofing system.
So, when you have a wet basement issue, crawlspace moisture issues, basement floor crack, or mold issues call or contact our certified expert contractor for a free inspection and cost estimate for any service.
---
Services Provided by '58 Foundations of Northern VA and DC
Basement Waterproofing
Basement Windows
Crawl Space
Foundation Repair
---
Contact '58 Foundations of Northern VA and DC
Please fill out the below and we will contact you shortly.
Location and Contact Information of '58 Foundations of Northern VA and DC
14000 Crown Court, Suite 107

Woodbridge, VA 22193

1-202-849-9020
Areas Served by '58 Foundations of Northern VA and DC