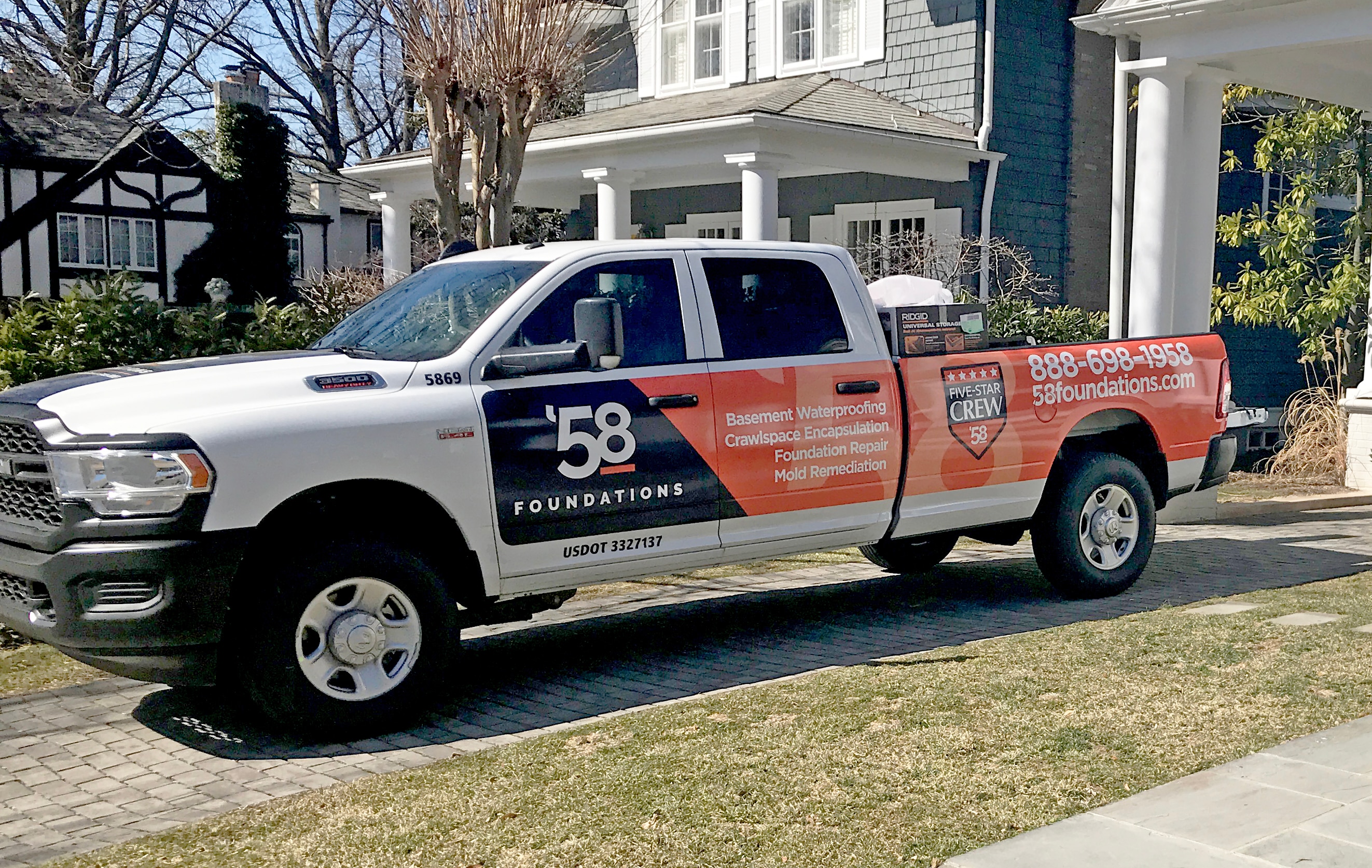 Fighting Wet Basements, Moldy Crawlspaces, and Cracked Foundation Since 1958 in MD
Water is a part of our lives—but when it starts to cause cracks in your foundation, floods your basement, or causes mold infestation and wood rot in your crawlspace, it can spell trouble for you and your Maryland home.'58 Foundations, stands ready to serve the people of the greater Baltimore area and more, whether you need basement waterproofing, foundation repair, mold removal, or other related services such as fixing a sloping floor. With over 60 years of expertise, you'll find no better solution when it comes to crawlspaces, basements, floors, or your foundation.
Being one of Restoration Renegades' best contractors the technicians of '58 Foundations are experts in-
Basement waterproofing
Wet basement repair
Sump pump repair
Sump pump installation
Basement moisture issues
Bowing basement wall repair
Sump pump installation & service
Products '58 Foundations offer- Interior drainage channel systems, high-powered sump pumps, battery backup sump pump systems, waterproof wall membranes, and air-filtering dehumidifiers.
---
Services Provided by '58 Foundations of Maryland
Basement Waterproofing
Crawl Space
---