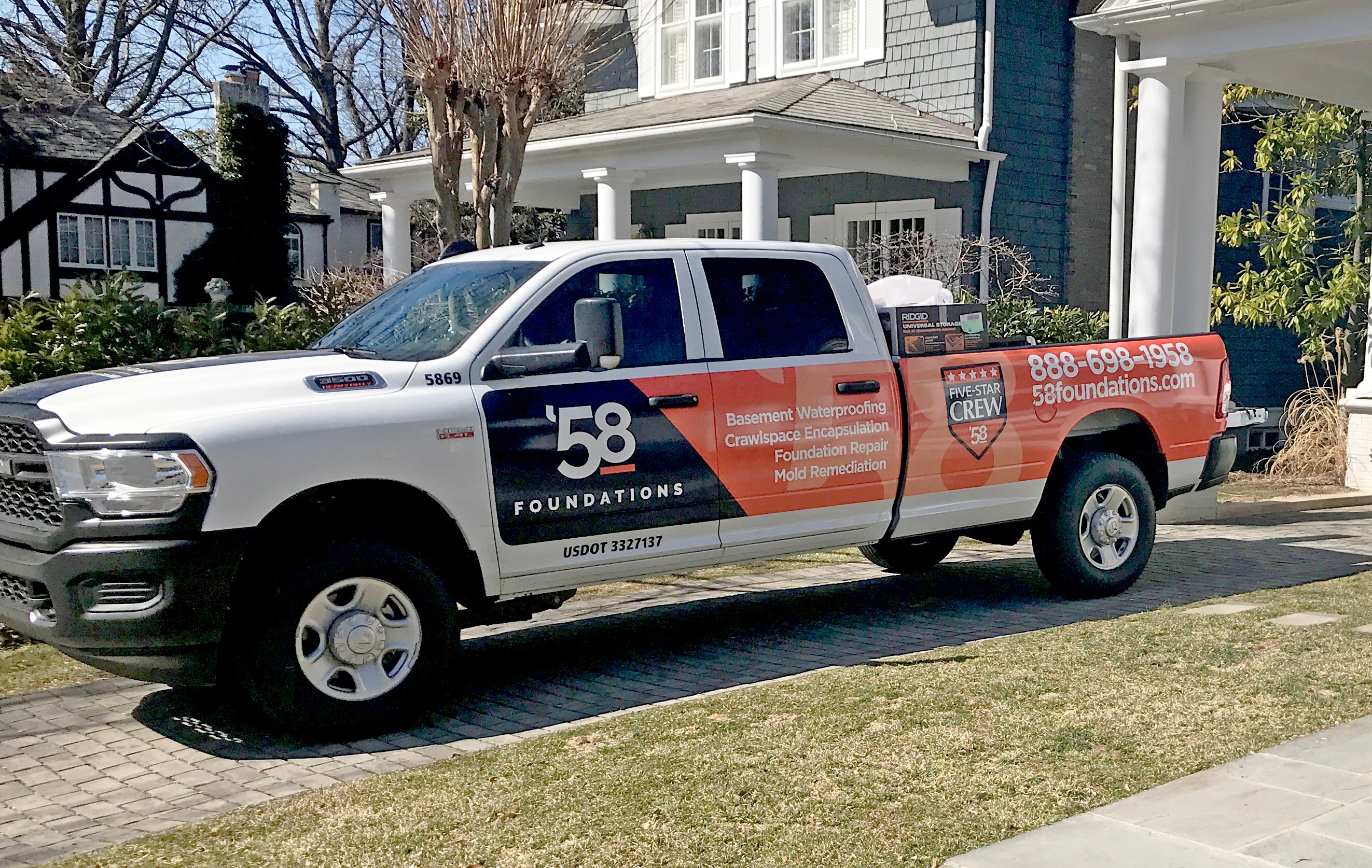 Expert Basement Waterproofing, Crawl Space & Foundation Repair in Central VA
'58 Foundations is one of the premier contractors that provide expert solutions for wet basement waterproofing, foundation repair, and crawl space repair in Richmond, Charlottesville, Fredericksburg, and surrounding areas in Central VA since 1958.
Being a family-owned and operated company '58 Foundations of Central Virginia brings the following benefits to the table for you-
From foundation repair to crawlspace encapsulation,
Quality products,
Decades of experience,
And honest methods so that you enjoy a safe and dry home!
During wet weather, water in the soil around the foundation puts a great deal of pressure on the foundation. That pressure enables groundwater to find the weaknesses of your foundation.
Other reasons for water seepage into your basement might be-
Roof runoffs that dump a large quantity of water next to the foundation,
Ground that slopes toward the foundation rather than away from it,
Cracks in a foundation wall,
The gap between the basement's concrete floor & foundation wall.
Whatever the reason is just call and book your free waterproofing price estimate today.
---
Services Provided by '58 Foundations of Central Virginia
Basement Waterproofing
Crawl Space
Foundation Repair
---