Water Guard Interior Basement Drainage System
The WaterGuard basement waterproofing system is an inside basement drainage system that is designed to efficiently handle your basement water problems. WaterGuard was designed to solve water issues without the risk of clogging from soils beneath the floor.
My Basement Pros is the firm to call if you need basement drainage systems installation service. We have a team of basement repair contractors who can fix all types of wet basement issues such as leaks, humidity, and musty odors in your area in order to make a basement dry and healthy. Call us at 844-406-0501 or click here to get your local contractor to install a water guard in your interior drainage system.
Benefits of Water Guard in Basement Drainage System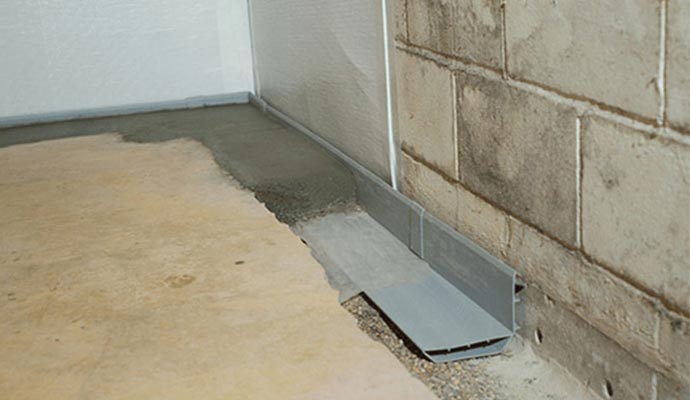 Before it reaches your basement floor, WaterGuard successfully collects wall and floor leakage. Water enters the system through entrance holes and goes to your sump pump via the drainage line. The followings are some of the benefits of water guards in the basement drainage system.
To collect water from walls, a wall flange with a 3/8" aperture is included. There is no opening on the basement floor to allow dampness or garbage to enter the room.
Concrete block foundation walls can be waterproofed
Will not clog with mud
Why Choose My Basement Pros?
My Basement Pros screens and provides professionals who specialize in basement waterproofing, crawl space repair, crack repair, finishing, sump pumps, and other basement issues. These are local companies who have shown a track record of helping homeowners like you, make the basements dry and safe. Whether you have a finished or unfinished basement, we can provide the appropriate professional help in your area, to solve your basement issues. Contact us today or call us at 844-406-0501 to know further details about our company.