Interior Footing Drain System
The interior footing drain system creates a space between the floor and the wall, allowing water from the wall to flow down into the drain. Many residents and homeowners require such a drain system where My Basement Repair Pros can be a great help to provide such a solution.
Here at My Basement Repair Pros, we provide the best professionals and contractors who used their best and most effective methods to provide the solution beneficial for your project in your area. So, in order to take benefit of our services, please contact us as soon as possible at 844-406-0501
Benefits of Footing Drain System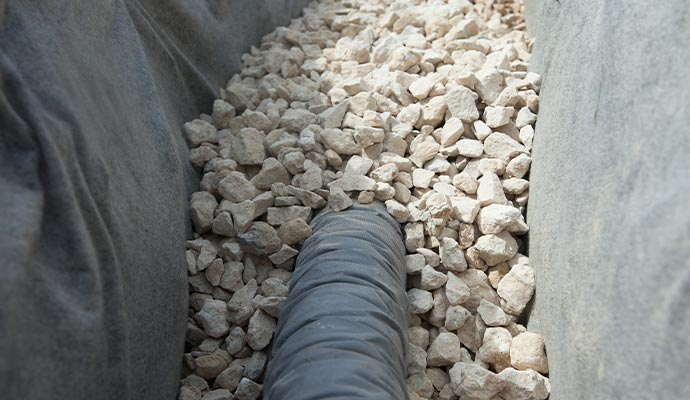 Upon installing a footing drain system you will get the following benefits-
No Excavation Required: The excavation of the ground surrounding your home is required for external waterproofing systems such as French drains or waterproof coatings, among others. Interior footing drains are constructed from the interior of your basement, avoiding the need for expensive excavation of landscaping on the exterior of your house.
Installation Not Dependent on Weather: Another advantage of an internal footing drain is that it may be built within, where it will not be endangered by rain, mud, or other severe weather. Because the drain is constructed within the basement, it can be completed quickly, even when the weather is not cooperative.
Less Costly than Exterior Methods: Drains for the inside of the basement are installed, which not only saves time and money but also reduces the amount of work required. French drains, for example, are an expensive technique of exterior waterproofing since they need excavation and costly installation. Interior drains, on the other hand, do not need this and are thus less expensive.
Find Your Local Basement Waterproofing Contractors
Believe in Us for The Best Interior Footing Drain System Solution
My Basement Repair Pros selects and connects you with professionals who are experts in services like Basement Drainage, Entryway Drainage, etc. in your area. So if you are interested in the best interior footing drain system solution then call us at 844-406-0501 or click here to know more about our services!