Basement Waterproofing FAQ's
My Basement Repair Pro answers some frequently asked questions, here's what you need to know.
If you have any questions, that weren't answered in this section, feel free to contact us or call us at 844-406-0501.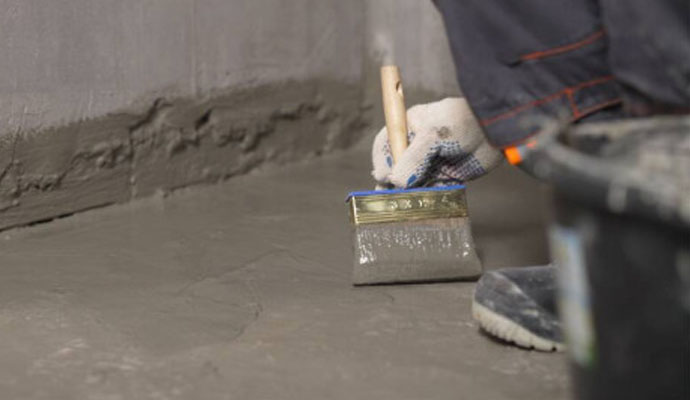 A wet basement or a basement that retains a lot of moisture may become a perfect breeding ground for mold & mildew. Tiny mold spores that they release into the air can spread rapidly and compromise the indoor air quality and the health of your family.
Moreover, if you use your basement as storage, items that get wet may be at high risk of getting infected with mold. This might cost you losing the possession forever, like picture memories, documents, furniture, and more.
A waterproof basement uses a combination of waterproofing systems working at specific aspects to protect your basement from moisture intrusion, water leakage, and mold growth. Firstly, it prevents the water from coming in contact with your belongings. Secondly, it drives water away from your basement. Last but not least, it significantly helps improve your basement's health and prevents it from flooding.
Groundwater that builds up next to your foundation just outside the basement can exert continuous force overtime, and eventually make cracks in the wall. Water can leak through these cracks, and sometimes through the wall-floor joint in some basements.
The most obvious signs to look out for are wet, damp spots near the walls and floor. Others include water trickling down the walls, paint peeling off, and bubbles appearing on wallpapers.
Molds produce a noticeable musty smell that may soon surround your entire basement. If you can smell the odor coming from the basement, chances are it may have spread across your home too.
It depends on different factors such as the size of the basement, the type of foundation, and the type of water problem you are experiencing. Generally, the average 32ft x 24ft basement will cost anywhere from $5,000 to $10,000 depending on the type of equipment, battery backup system, etc, are installed. Financing options are available, and several things can be done to keep the cost down.
Contact Us for More Information
If you can't find the answer you are looking for, feel free to contact us online or call us at 844-406-0501. We would be more than glad to answer any questions you have regarding basement waterproofing.
Find Your Local Basement Waterproofing Contractors