Basement Flooding Repair in Your Area
Water leaking through cracks and gaps can cause water damage, structural damage, mold and mildew growth, and so on. This will cost you a lot of money on damage repairs. If you notice cracks in your house's basement, bowing basement walls, or other possible foundation problems, it is high time you consider making your foundation waterproof.
My Basement Repair Pro is your go-to company for basement flooding repair services in your area. We have a pool of professional contractors to solve all kinds of wet basement problems like leaks, humidity, and musty smells to make a basement dry and healthy.
Why Go for Basement Waterproofing?
If you've experienced leaking walls or seepage through the floors or cracks in your home's basement, you need a system that's going to keep your basement dry, all the time. The benefits of professional basement waterproofing are:
Prevent further damage and costly insurance claims
Keep mold and mildew away from your property
Reduce flooding risks
Protect your belonging
Improve the smell of your home or business building
Retain your property value
Causes of Basement Flooding
Weak footing drain
The 'Clay Bowl' effect
Flooded window well
Sump Pump failure
Weak downspouts
Poor grading
Find Your Local Basement Waterproofing Contractors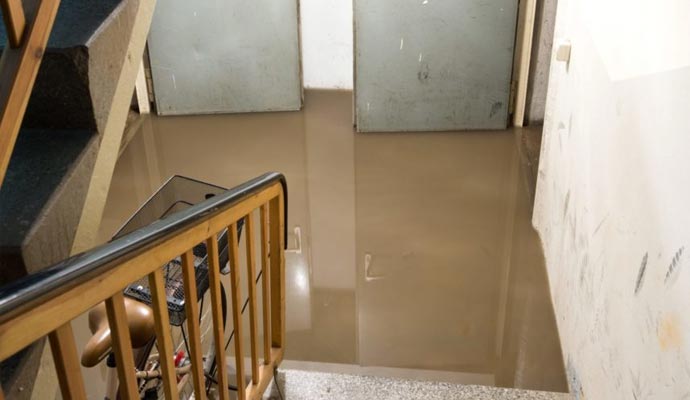 Common Signs to Identify a Basement Flooding
Basement cracks and fractures
Basement settling or sinking
Sagging or uneven floor
Inflexible door and window
Damp crawl space
Cabinets separating from wall
Basement Waterproofing by My Basement Repair Pro
Our team of professional contractors provides a complete waterproofing system for your basement. We correct the drainage and water flow problems contributing to water leaks and dampness. We offer you a combination of experience and advanced technology. Our range of basement waterproofing services include:
Dehumidification
Drainage System
Sump Pumps
Leaking Crack Repair
Why Choose My Basement Repair Pro?
My Basement Repair Pro screens and provides professionals who specialize in basement waterproofing, crawl space repair, crack repair, finishing, sump pumps, and other basement issues. These are local companies who have shown a track record of helping homeowners like you, make the basements dry and safe. Whether you have a finished or unfinished basement, we can provide the appropriate professional help in your area, to solve your basement issues. Contact us today or call us at 844-406-0501 to know further details.