Vinyl Windows Installation in Your Area
Vinyl windows not only reduce noise and energy usage but also increase your property value and enhance your home's curb appeal. My Basement Repair Pro is your go-to company for installing vinyl basement windows in your area, by professional contractors.
Benefits of Vinyl Windows
There are many benefits of vinyl windows installed in your basement by our experienced associates at My Basement Repair Pro. Compared to other window frame styles, vinyl is much lower in maintenance. You never have to sand, paint, varnish, seal, or stain them. The vinyl maintains its smooth texture and color for as long as the windows are in your home.
When the windows need to be cleaned, the vinyl frames make the process simple. On the inside, you can clean the windows with a simple vinegar solution or commercially prepared glass cleaning product. On the outside, a squeegee or garden hose with a spray attachment removes dust and debris. The sleek lines and smooth trim of vinyl windows make them an attractive upgrade for your home. They look good on the inside and outside of your house and add to your home's resale value.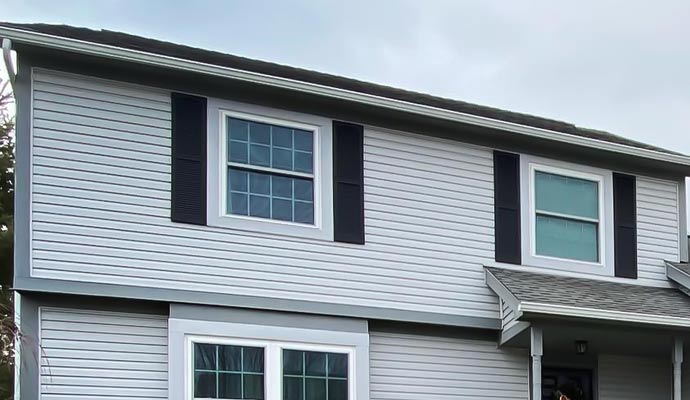 Durable-resists moisture, will not rot, crack or warp
Fusion-welded frames produce stronger corners with permanent welds, resulting in airtight and waterproof seals and a stronger frame
Low maintenance – never have to paint or stain and provide good thermal insulation
Insulating glass
Energy-efficient – Double Low E and argon gas
Save on heating and cooling bills
Noise reduction
Double pane and triple pane glass options
Find Your Local Basement Waterproofing Contractors
Why Choose My Basement Repair Pro?
My Basement Repair Pro screens and provides professionals who specialize in basement waterproofing, crawl space repair, crack repair, finishing, sump pumps, and other basement issues. These are local companies who have shown a track record of helping homeowners like you, make the basements dry and safe. Whether you have a finished or unfinished basement, we can provide the appropriate professional help in your area, to solve your basement issues. Contact us today or call us at 844-406-0501 to know further details.