Egress Windows Installation in Your Area
Install egress windows into your basement for a well-lit and safer environment. The law requires that if you intend to use the basement as a sleeping or living area, you should install egress windows to provide a quick exit point in case of an emergency. In addition, egress windows create inlets of natural light, thereby, immediately transforming a dark and stuffy basement into an airy and spacious living area.
My Basement Repair Pro offers complete egress window installations, in addition to total basement finishing services, in your area.
Benefits of Egress Windows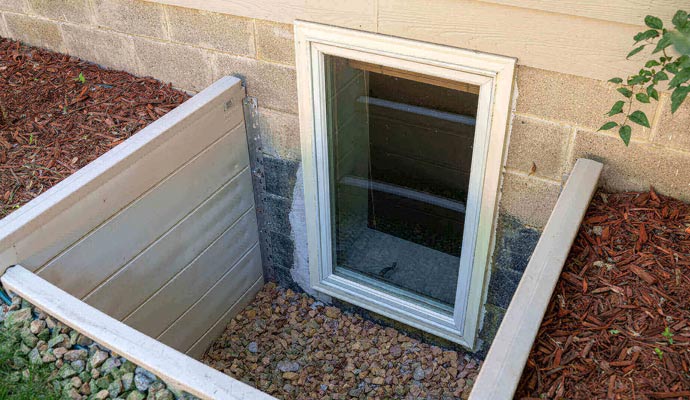 In simple terms, egress windows are emergency escape windows placed in the basement. Egress windows include the installation of window wells, giving you an easily opened window into the outside, large enough to allow a grown human being to pass through. Should there be a fire or other form of emergency that renders the basement door and passageway blocked, the egress window can be used as an alternate escape route.
Our professional contractors at My Basement Repair Pro will help you enhance safety and bring your building up to the required standards by completely and correctly installing your basement's window wells and egress windows. Our egress window systems are of superior quality, which is further enhanced by top-notch workmanship during installation.
Find Your Local Basement Waterproofing Contractors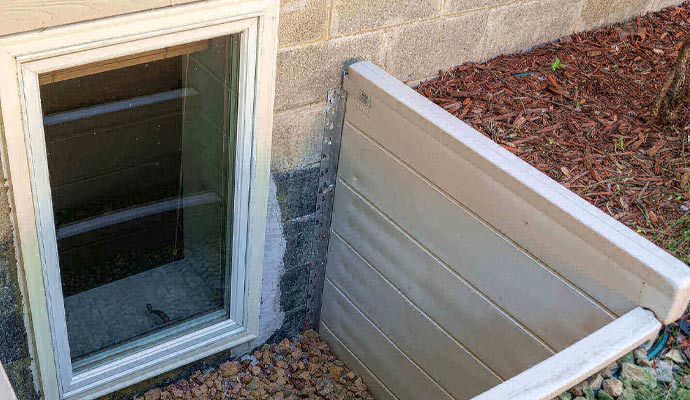 Installation of Egress Windows
Egress window installation is a relatively easy process. The common steps to install an egress window include:
excavating the ground directly outside of your home where you would like the egress window installed
removing an area of your homes' wall or foundation to frame and install the new egress windows (if you are replacing old windows with newer egress windows, you may have to increase the overall size of your windows to meet current egress window code standards; this may result in the need to reframe the window space of the windows you are replacing)
and, if installed in your basement, installing the window well with steps for emergency exit and safety
Why Choose My Basement Repair Pro?
My Basement Repair Pro screens and provides professionals who specialize in basement waterproofing, crawl space repair, crack repair, finishing, sump pumps, and other basement issues. These are local companies who have shown a track record of helping homeowners like you, make the basements dry and safe. Whether you have a finished or unfinished basement, we can provide the appropriate professional help in your area, to solve your basement issues. Contact us today or call us at 844-406-0501 to know further details.